I awoke early on July 30 and was hiking by 5:45 am. The sun was just hitting the tops of the mountains and the gold color created was stunning.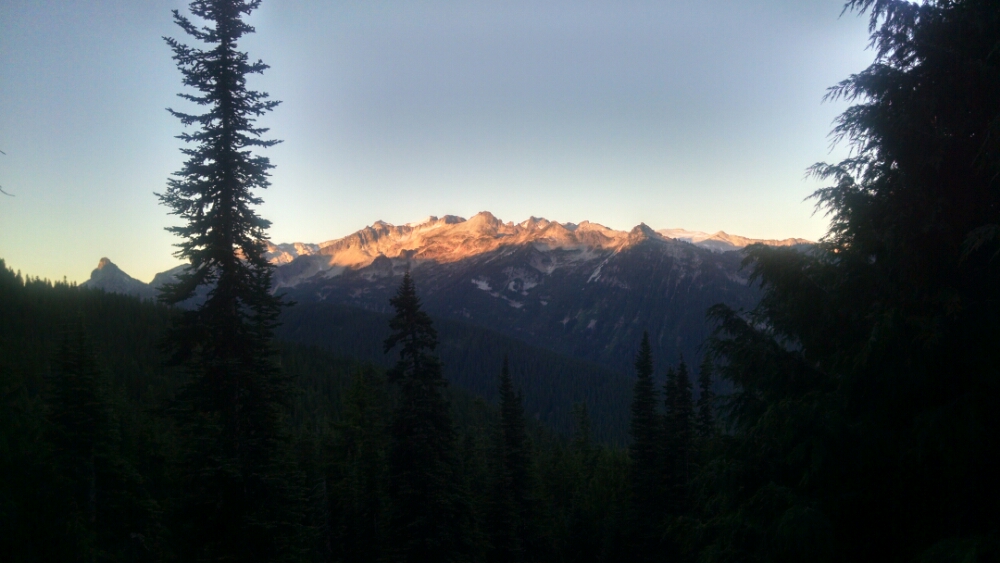 After a short climb to a pass, I went over a series of rolling hills, although there were some short, steep sections. From the high points, I looked out onto this: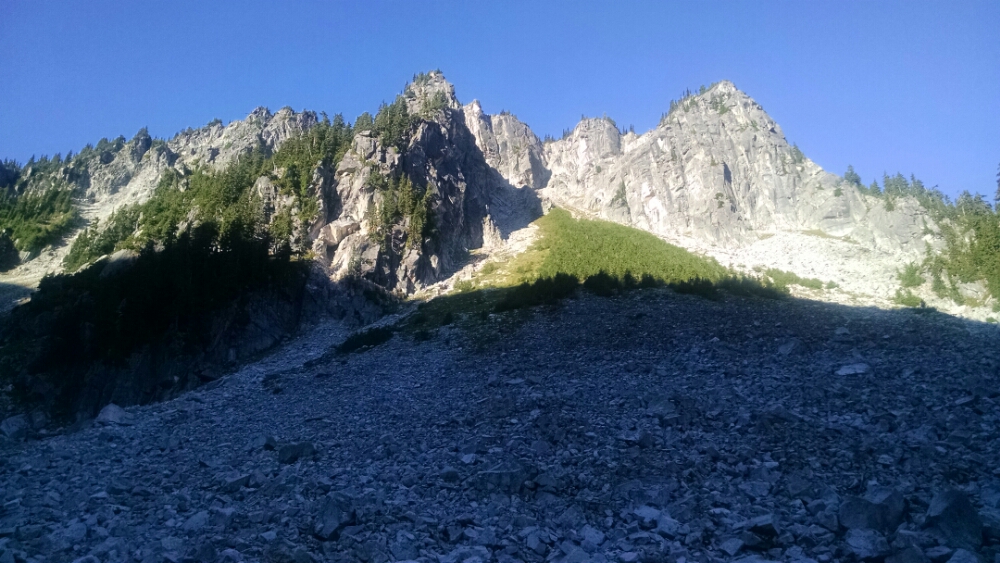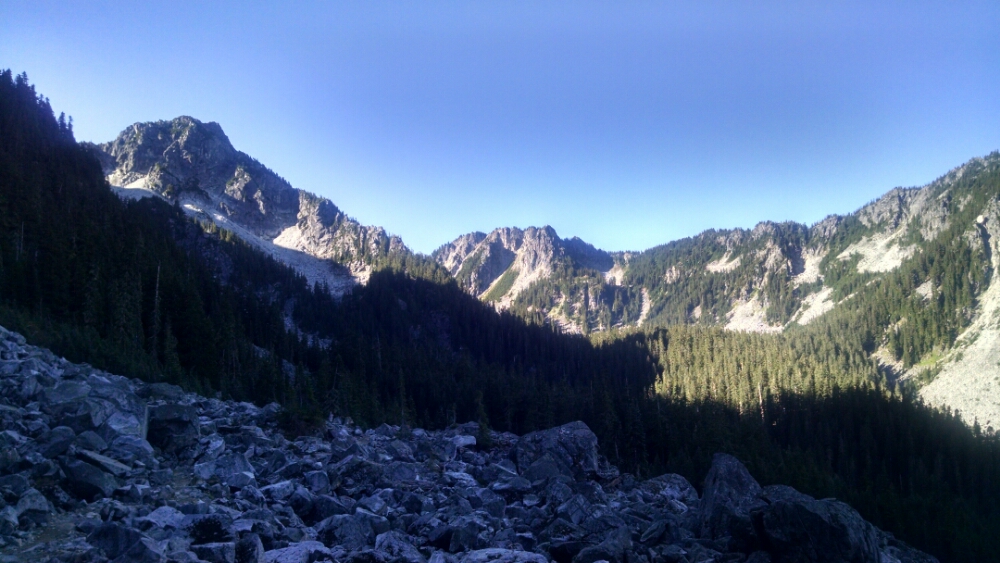 And of course I went past a mountain lake.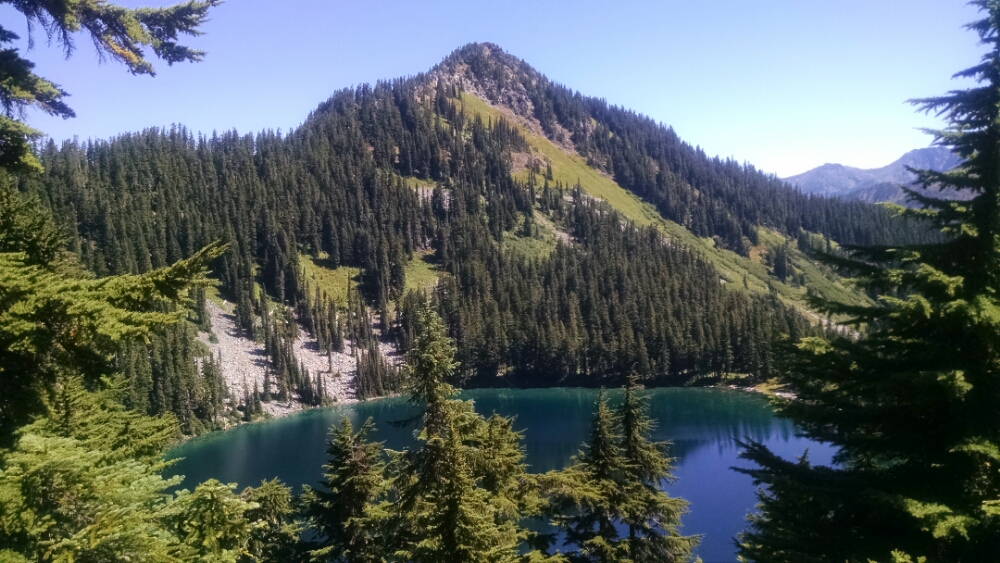 As with all of the resupply locations in Washington, I knew I was close when I could see the ski lift and by 2 pm I created a rise and could see Stevens Pass. In the summer there's not much there, but I got some ice cream and my box (#24 out of 25!) and having just missed the bus, I hitched a ride west.
My timing could not have been better: Jacob was at a conference near the town of Leavenworth, just 35 miles away and he had secured us a private room on site.
I got a ride into town pretty easily then hung out until Jacob was free to pick me up. The conference, called Rosettacon, was at Sleeping Lady, which has beautiful grounds and wonderful food. I got there just in time to shower and change before dinner (Jacob brought a dress for me so I didn't have to wear my dirty hiking clothes). I crashed the buffet since name badges were not checked. Dinner was great and I even knew a few people there so it was not too awkward.
After dinner Jacob had to judge posters so I made my way around with him, pretending that I belonged. I didn't really understand any of the posters because I have never used the software the conference is centered around but it was refreshing to see so many people excited about science and speaking so passionately about it. I really miss that.
But the tiny rooms with the posters were too hot and I spent a lot of the evening sitting outside.
I forgot to mention that it was incredibly hot there. It was over 100 degrees during the day and even at 10 pm, I was comfortable outside in a sleeveless dress. The temperatures were to continue to be that high for the next few days and I dreaded hiking in it.
Originally I wasn't going to take a day off the trail in Washington, but since Jacob was there, I wanted to spend all the time I could with him. He assured me that he could miss some talks so the next day after breakfast we drove to the nearest trailhead and went for a hike (because I haven't done enough hiking yet).
We went up to Colchuck Lake, 4.5 miles away but with 2500′ of elevation. Going there was entirely uphill but I wasn't carrying anything and Jacob just had water and snacks so we were light and fast. The lake is a popular destination and there were a lot of day hikers and weekend backpackers out.
At the lake it was still pretty hot so we rested in the shade near a stream for a while. We tried to go swimming but the glacier fed lake was just too cold. We only managed to put our feet in for a few minutes.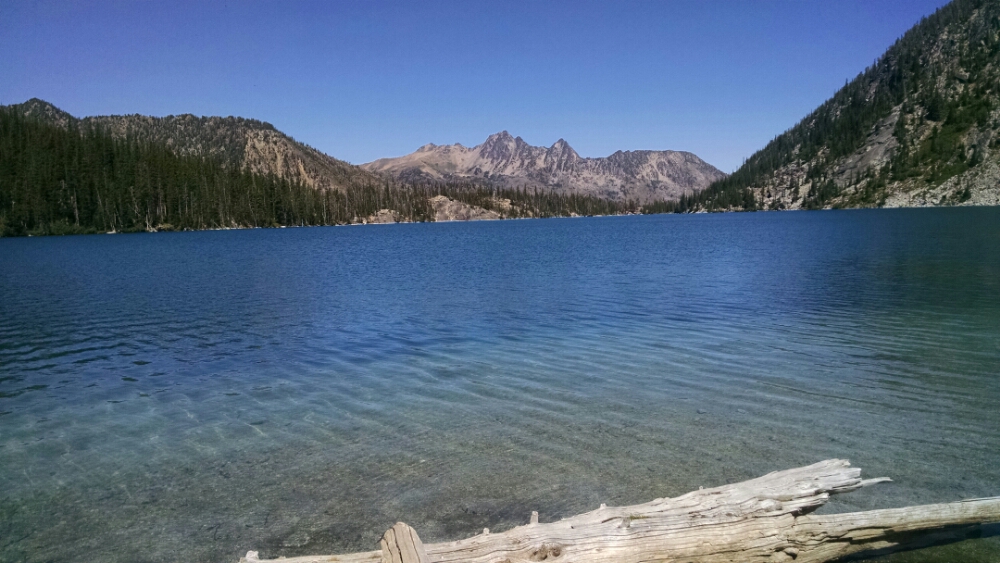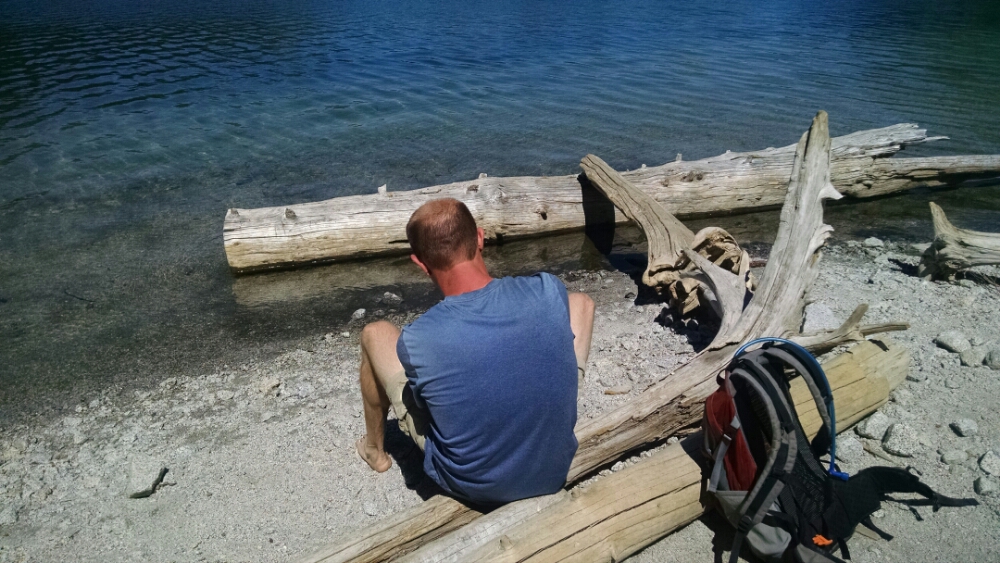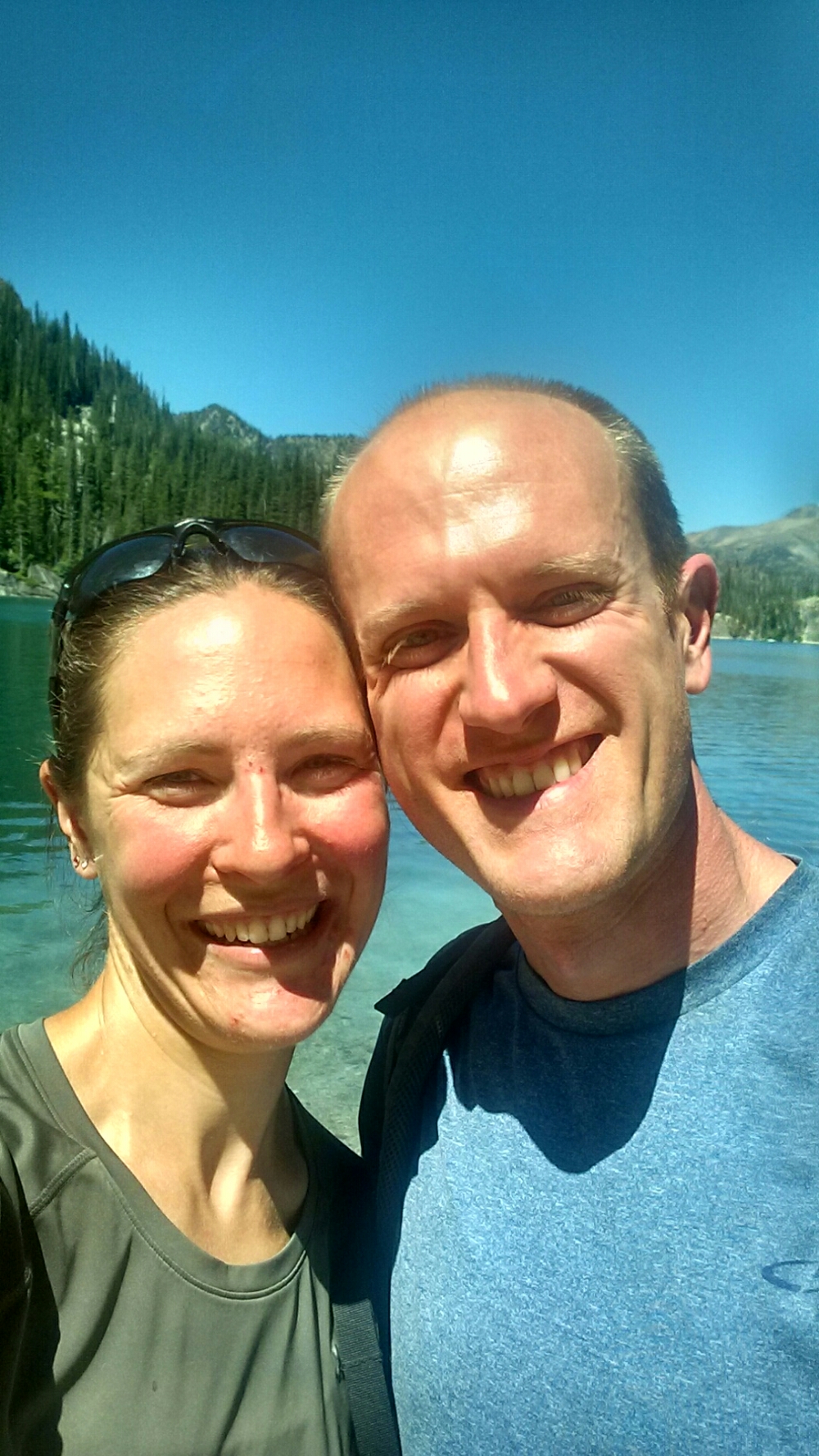 The walk back down was fast and we were back and showered in time for dinner.
After dinner there was social time during which Jacob talked to some of his colleagues. I was feeling pretty awkward until a guy I met earlier that day invited me to join his group. I had told him that I was hiking the PCT and he wanted to hear more about it. I hope I entertained them with some stories of the trail. At least for me the time was very enjoyable.
There's always a hike on the last day of Rosettacon, but it was so hot that we decided to skip the hike and have a relaxing day before I had to get back on the trail and Jacob had to get to Seattle.
After sleeping in and having a leisurely breakfast, we packed up and drove down the road to some vineyards where we did some wine tasting. At the second place we stopped at, we chatted with the server and other guests and I mentioned that I was hiking the trail. One of the guests was so impressed with my stories that she paid for our tasting without even telling us! It was so nice of her. I wish I could have thanked her.
By noon it was getting very hot again so we drove up to Stevens Pass which is at 4,000′. It was cooler there, thankfully, and quite pleasant in the shade. Finally, around 4 pm Jacob and I said goodbye and I got back on the trail. It's always hard to part but this time I knew that we would see each other again in just 10 days, at home in Berkeley, and then our separation would be at an end.