I had a leisurely morning in Stehekin because I had to wait for the post office to open at 10 am to get my packages. I watched the fire fighters some more and wandered around. At 10, I went to the post office where I got two of my three boxes. I had ordered a 5th and final pair of shoes for the last 80 miles but they were not there. The postman suggested I look on the dock and sure enough, the box was there! It had sat on the dock over night and no one touched it.
I repacked my food and put on my new shoes, then waited for the bus to arrive to take me back to the trail.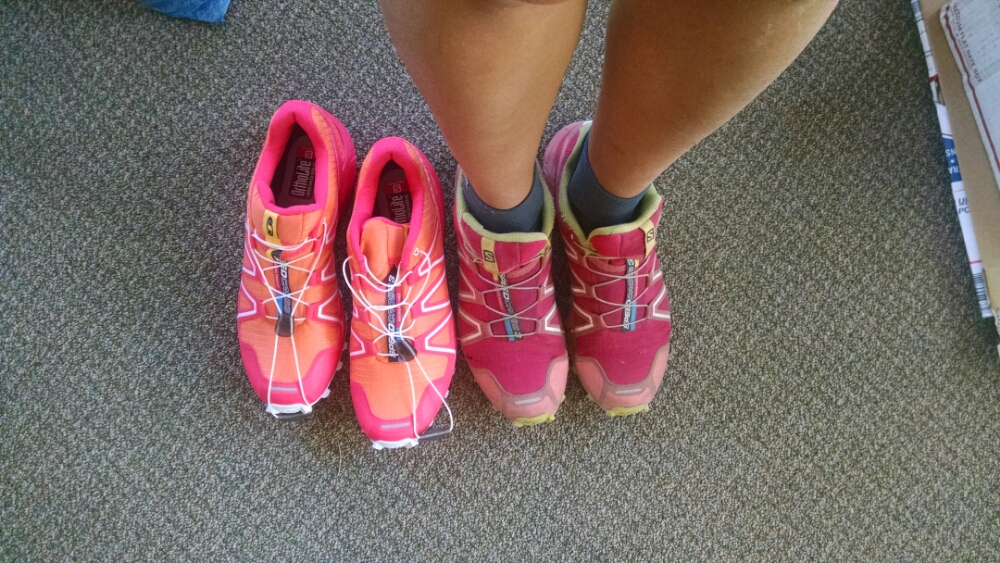 On the ride, the bus stopped at the Stehekin Bakery, where Horizon had sent me a present! It was a $10 gift certificate! I got a famous cinnamon roll and a pesto mushroom croissant. They were both delicious.
I started hiking at 1 pm and headed up hill for a while. The sky became more overcast as the afternoon wore on and by 3 pm it was raining. It rained all afternoon but I was in the cover of trees and didn't miss too much.
I had a few river crossings, including one a bridge like this.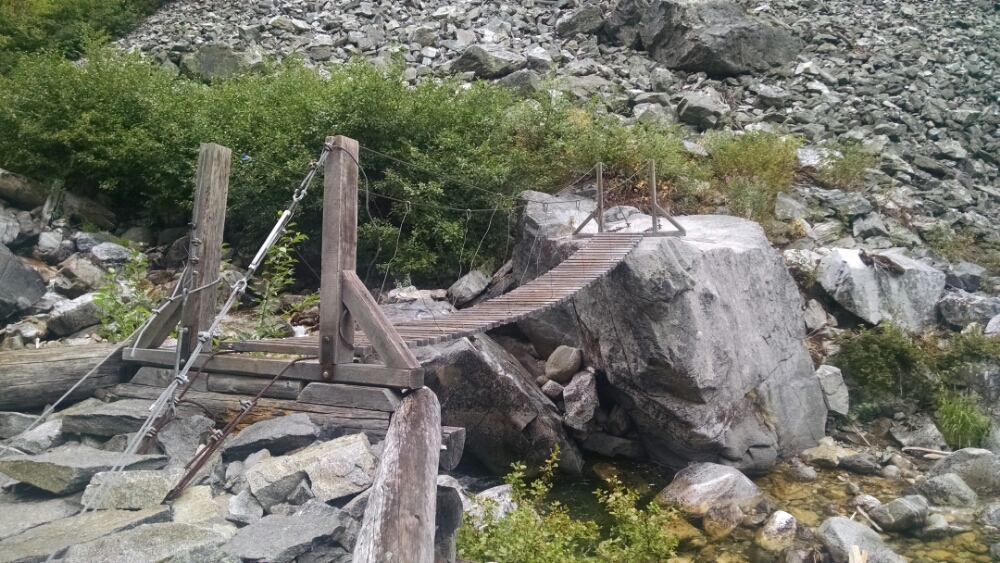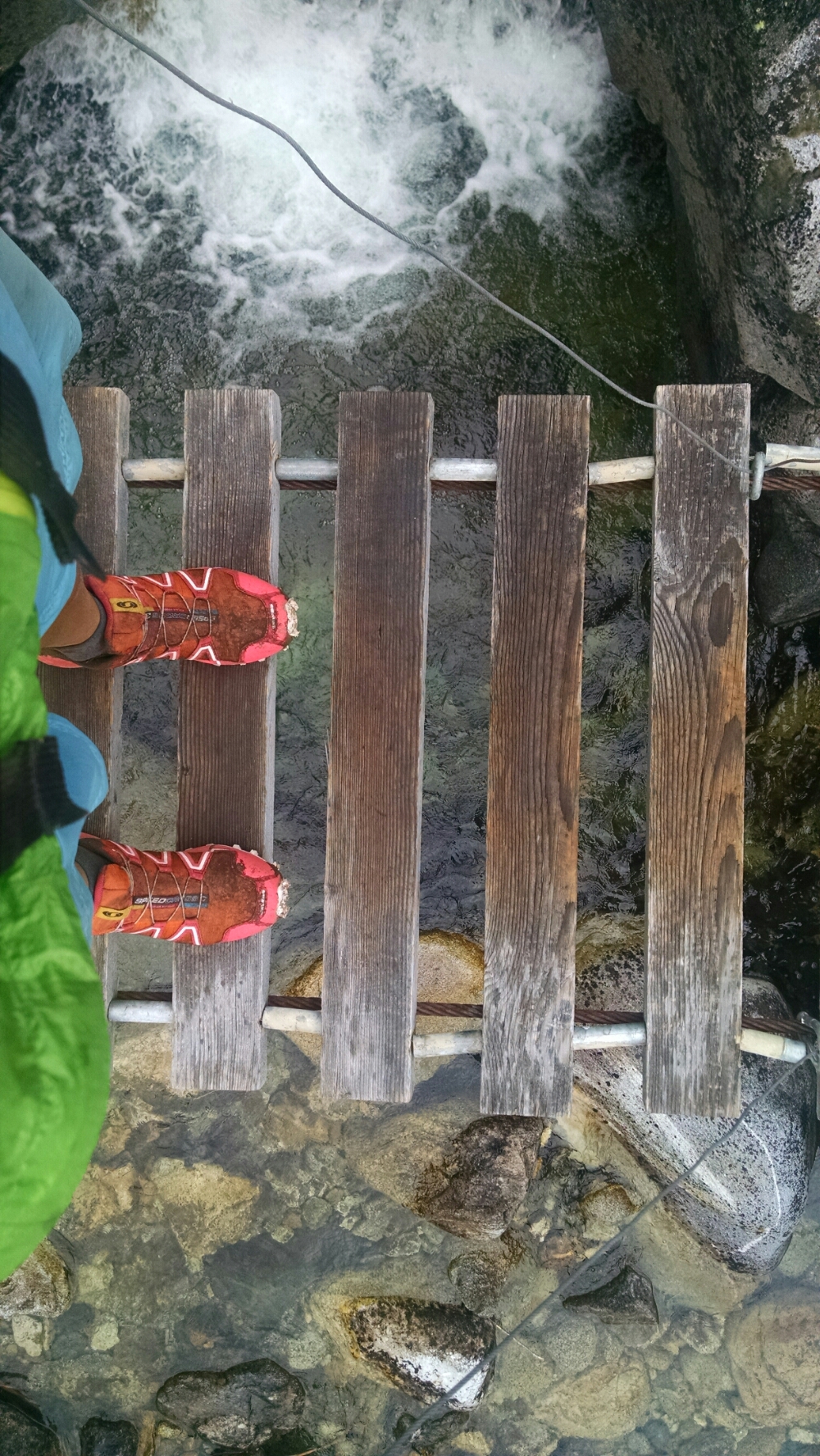 It reminded me of Indiana Jones and the temple of Doom.
The trail was pretty much all uphill for the 17 miles I hiked that day and the rain made it chilly. I camped just outside of North Cascades National Park at a beautiful campsite on Bridge Creek. It had stopped raining when I got to camp, but during the night it sprinkled a bit and I was glad to be warm and dry in my tent. I camped at mile 2586.2; less than 70 miles to go!