The morning after the hotsprings I continued to climb up the ridge, enjoying wonderful views along the way.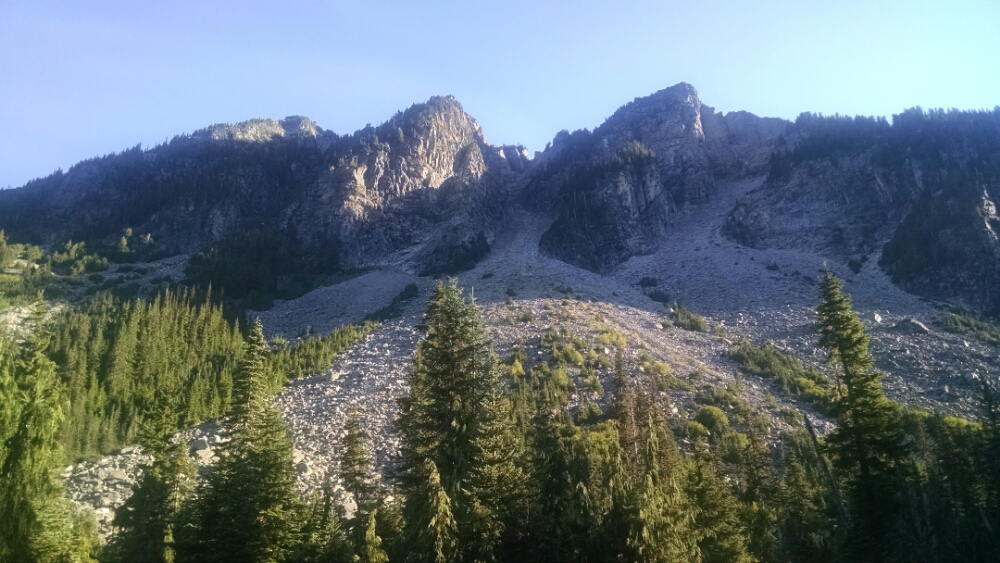 I had breakfast at a gap, with this view.
Going down the other side I saw a series of waterfalls flowing into Lake Ivanhoe.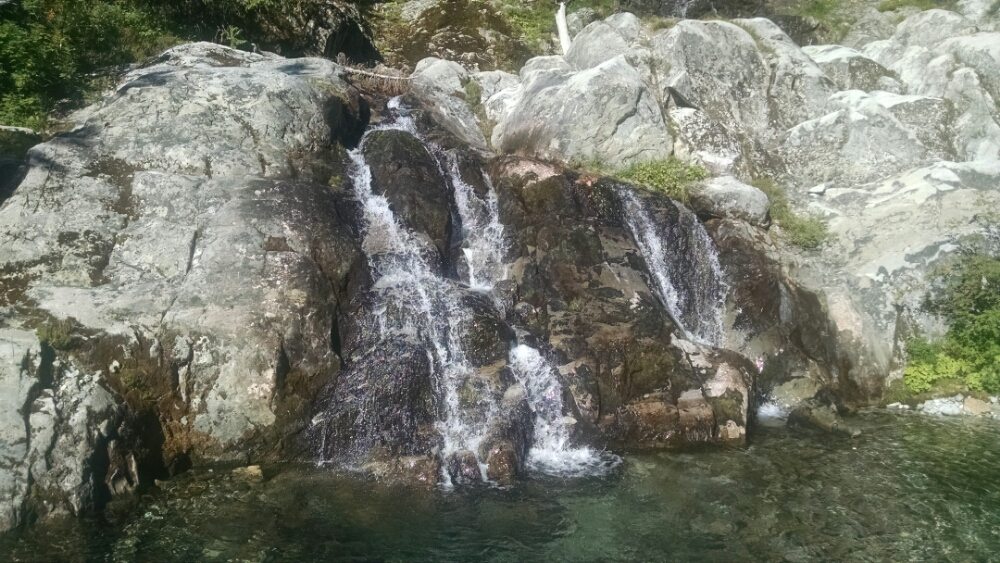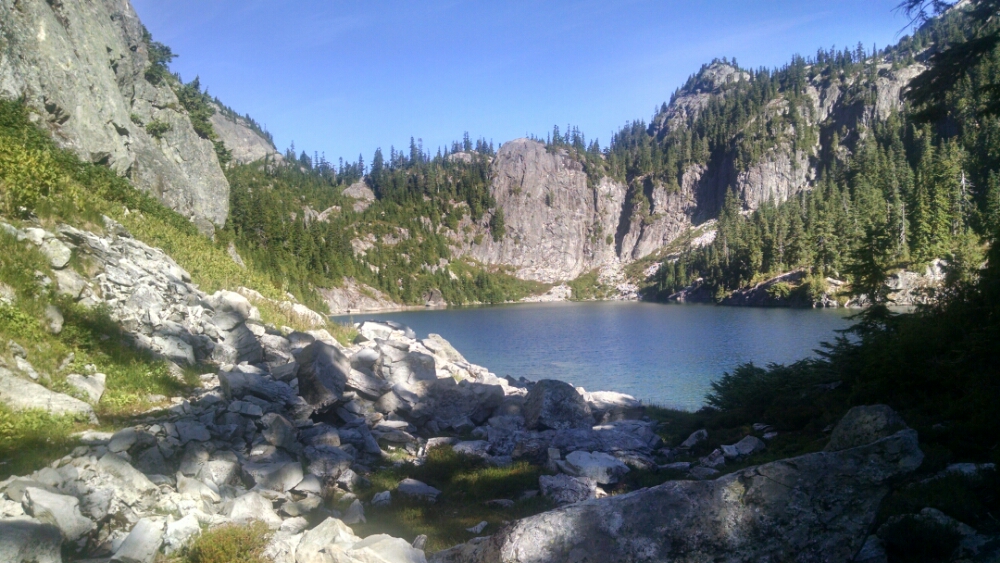 The lake is big and I couldn't capture all of it in one photo. I walked around the south side of the lake for about 20 minutes and finally got to the end, where I rejoined the PCT. This alternate had taken off 9.5 miles of trail.
I descended a valley, going over a broken bridge at one point.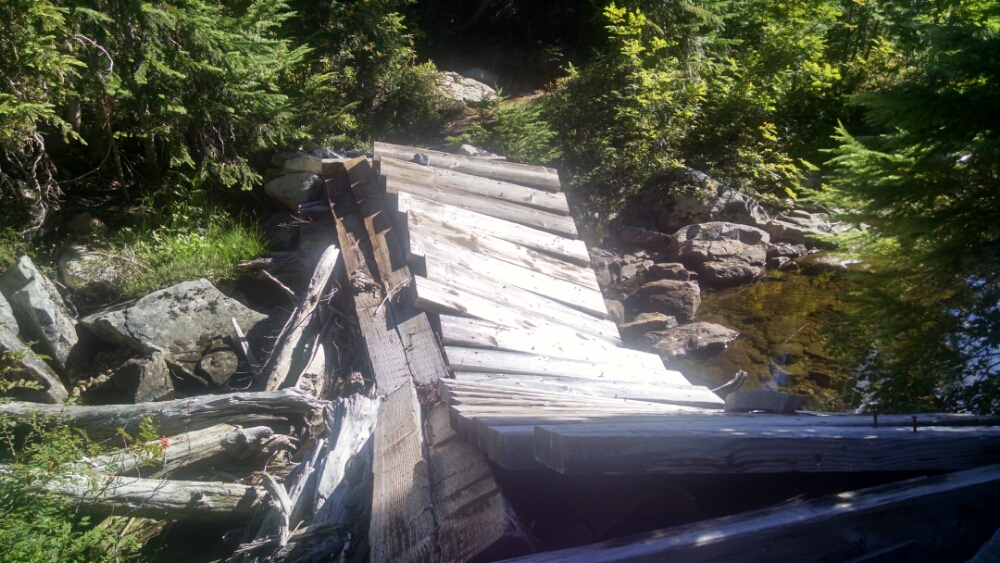 And of course, since I went down, I had to ascend the other side, which involved climbing 2500′ in several miles. There were some breaks in the woods and I marveled at my surroundings.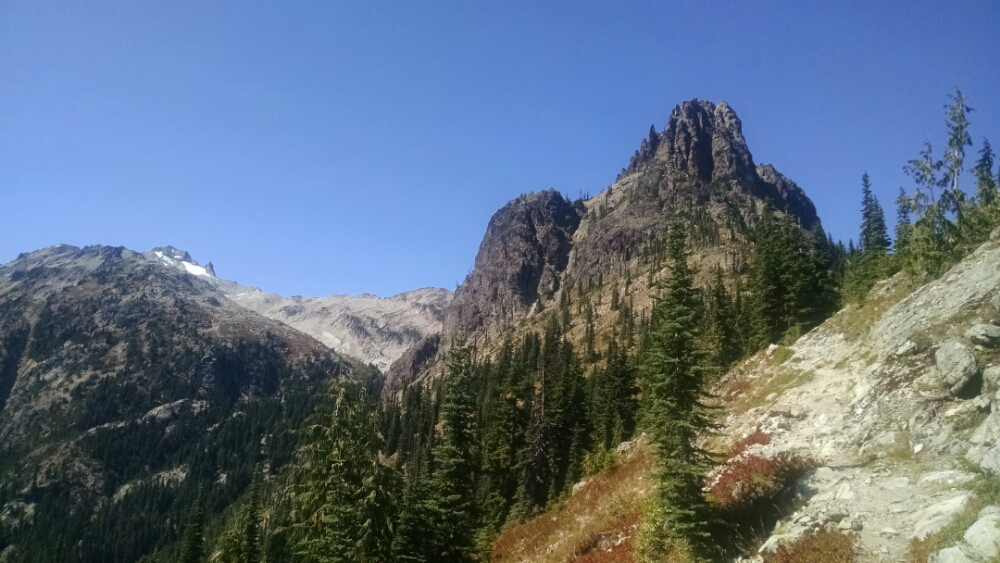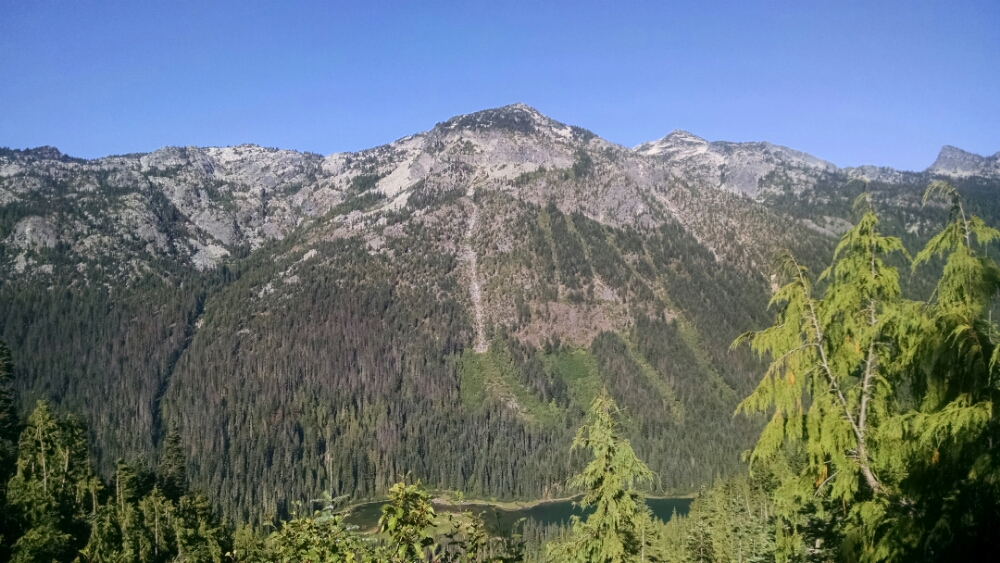 Even though there was a lot of up and down hill and I stopped a lot for photos and to rest, I hiked 26 miles, putting me within 18 miles of Stevens Pass. That night I camped at Deception Lake, which my guide book said had mice, but I didn't notice any (although I might have been too tired to do so).