From where I camped at Woody pass, it was only 11 miles to the US-Canada border and it was all down hill. I made great time, watching the rocks change color as the sun rose.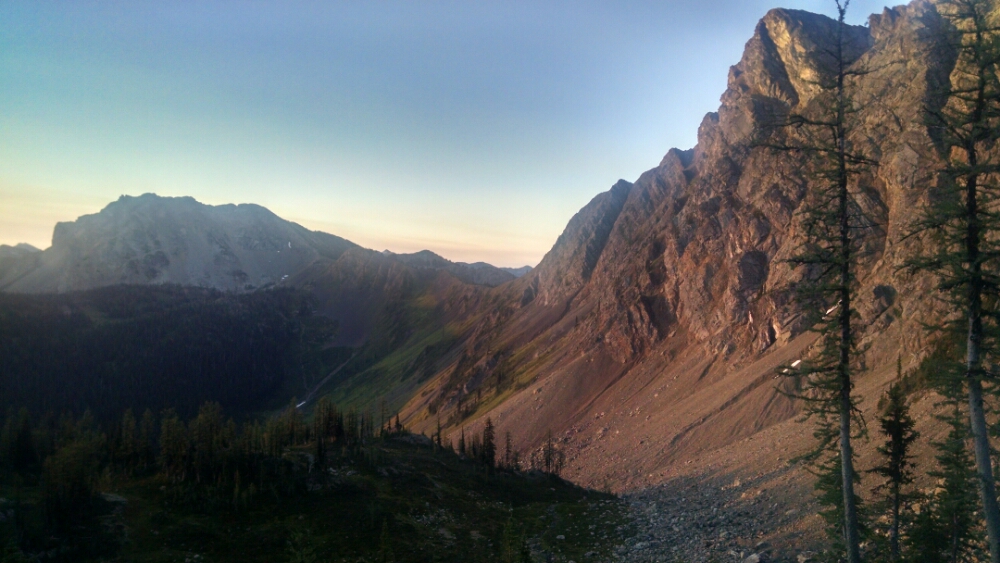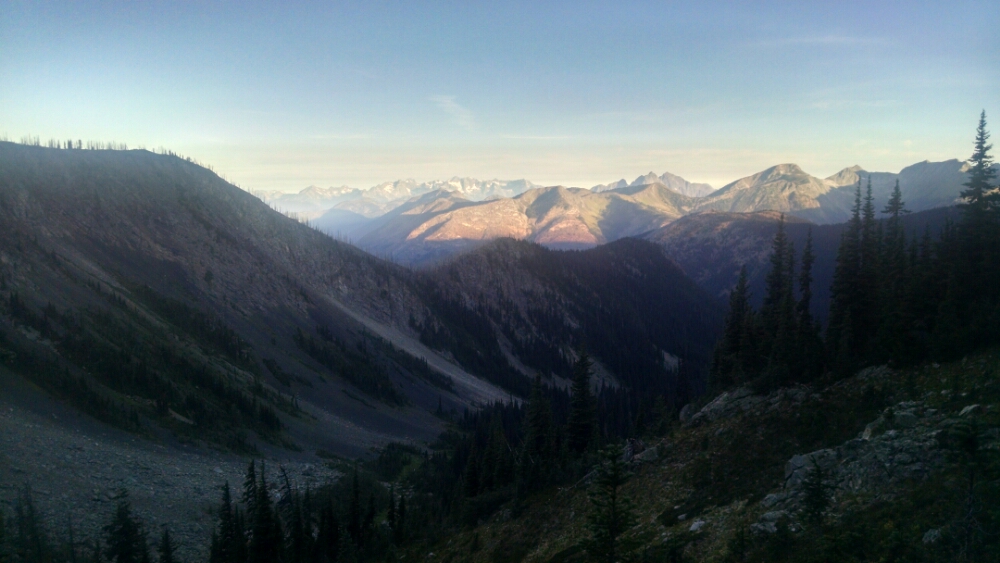 At 10 am on August 8, four months and five days after I started, I reached the northern terminus of the Pacific Crest Trail!
It was day 128 for me. I had spent 106 days hiking and took 22 days off the trail ( mostly to hang out with Jacob). Many people take five months to complete the PCT, so I'll consider my 4 months and 5 days as pretty good for a long-distance newbie.
It was cool but sunny and I had the place to myself. I read all of the entries on the trail register and added my own. As far as I can tell, I am the first woman to complete the trail this season, which added to my excitement.
Reading the messages that my trail friends left and seeing when they finished recalled them to my mind and brought back many memories.
I have achieved a life time goal, and feel so good and proud of myself. It was a long journey, with a lot of ups and downs (both literally and figuratively) but I rose above the hardships and finished.
Even though I was at the monument, I wasn't actually done: I still had to get to civilization. So after an hour of hanging out, I packed up and hiked the last 8 miles to Manning Park. I had one more hill to crest and many down trees to climb over, but all of that was easy by comparison.
Now I'm in Manning Park, where soon I will get a drink to celebrate my accomplishments. Tomorrow I'll take the bus to Vancouver, BC and Tuesday afternoon I will be home!
Thank you to everyone who has shared this adventure with me. I appreciate your reading this and apologize if the prose has not been great. I have typed everything with my thumbs, often late in the day after hiking many miles. I hope the pictures make up for the text.
In the coming weeks I will go through the pictures on my actual camera and will upload an album of the "best of Epic's PCT adventures 2015" so stay tuned for that!