On Friday morning I hiked the remaining 12 miles to White Pass, getting some nice views of Mt. Ranier from a cold and windy ridge.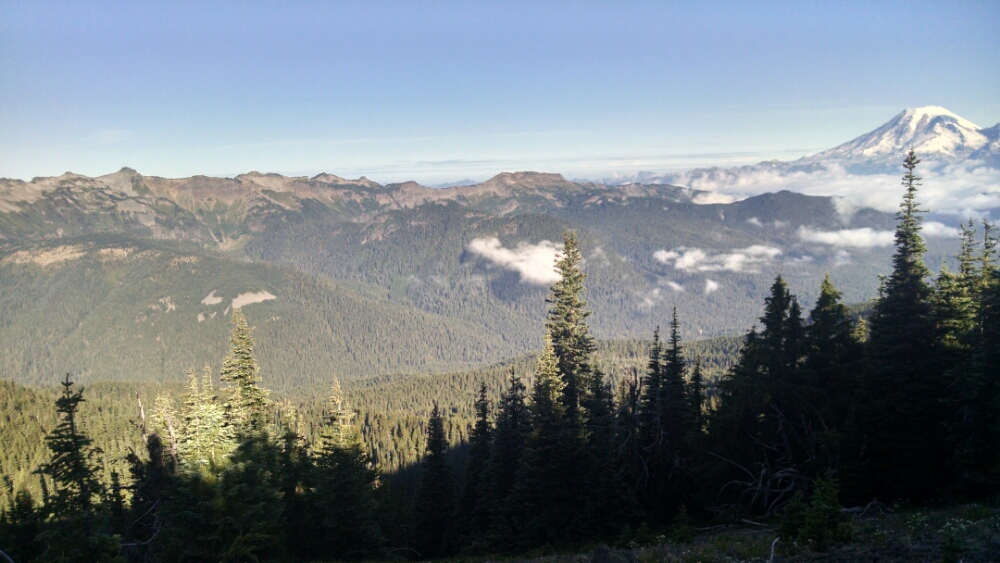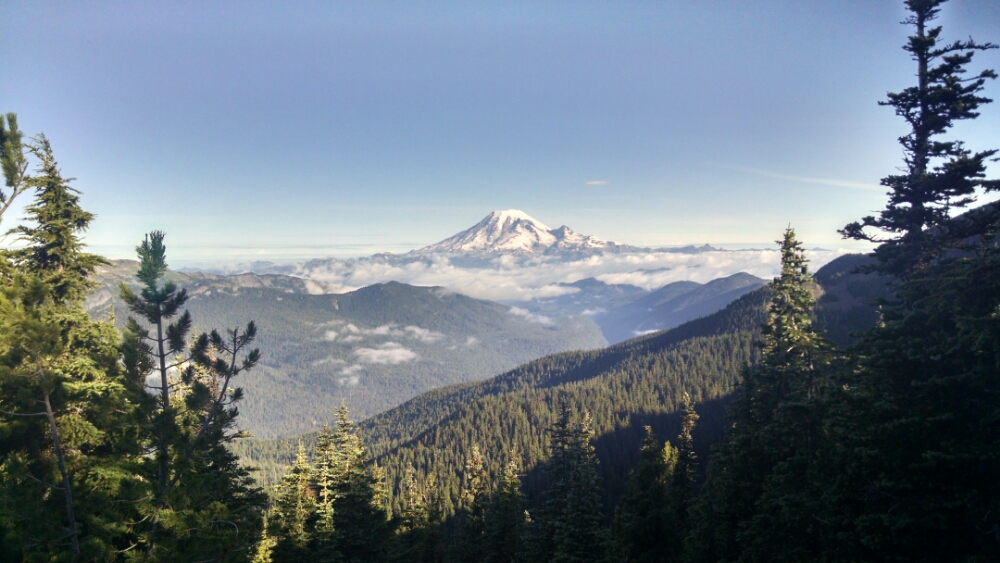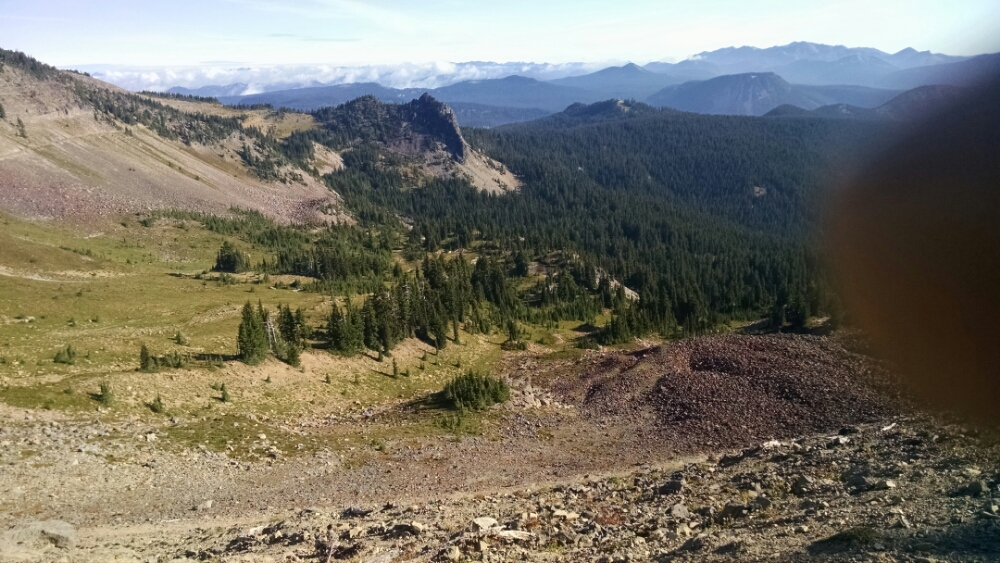 The hiking was pretty flat and easy and I made it to White Pass by 11 am. There's not much at the pass except a gas station with a small store and one lodge that is open in the summer. But the store had a small dining area and I sat there eating and relaxing for several hours. I had hoped to take a shower and do laundry but neither of those happened. It was only 90 miles to Snoqualmie pass (my next resupply place) so I wasn't too upset.
At 3 pm, I set off again, aiming to hike another 12 miles to a campsite next to a river.
Along the way I saw Goldilocks, a hiker I had met at Kennedy Meadows south, mile 700. He got pulmonary edema in the Sierra and had to be airlifted out so it was good to see him back on the trail. He was skipping around a lot which is how I ran into him. We chatted for a few minutes then I headed off.
The walk in the afternoon was mostly forested so there weren't any views but it was pleasant.
With less than 350 miles to go, it suddenly doesn't sound so absurd to say I'm hiking to Canada. Now the funny thing is that I've hiked over 2,300 miles!