I had been in touch with Jean about my schedule and she offered to come pick me up after work the next day. I spent the morning walking around town and watching the river, but there isn't much to do in cascade locks except hike the trails so I was ready to go my mid morning.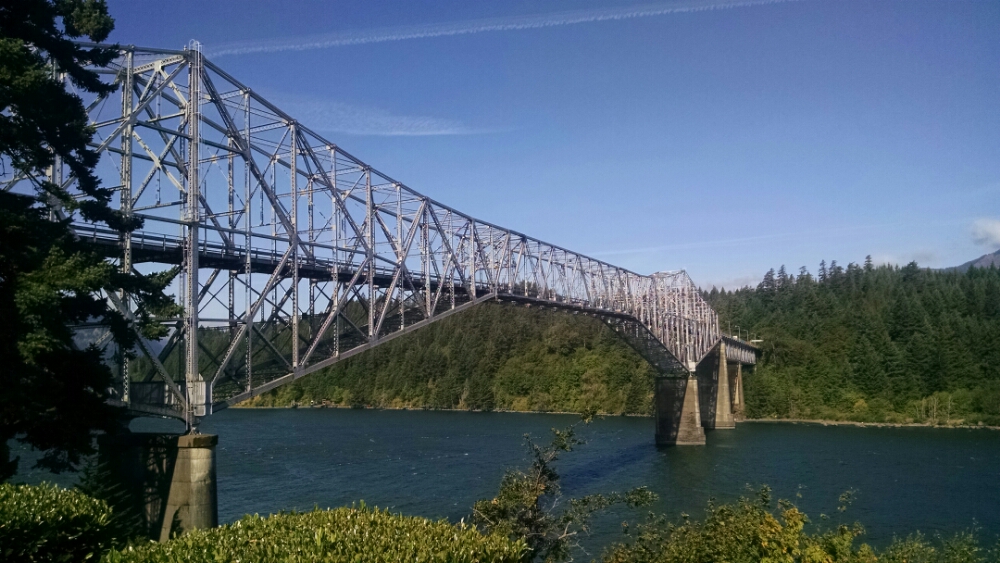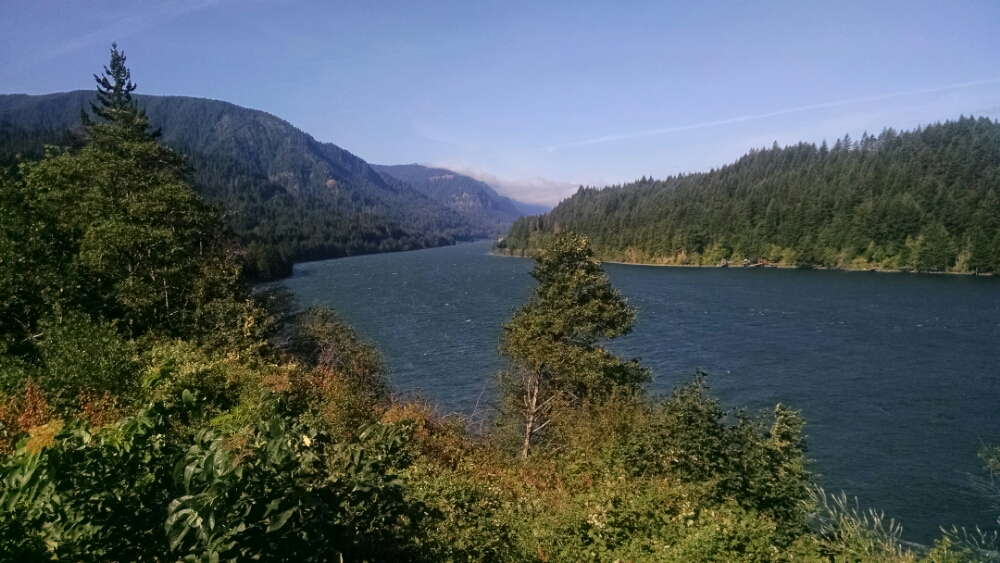 I decided to try hitching to Portland. I thought it might take awhile to get a ride so I prepared myself to wait. The second car to drive by stopped and picked me up!
The guy I got a ride from dropped me off at a train station on the east side of town and I took that in to downtown. I had some hours to kill before Jean and Jerry would get off work, so I went to Voodoo Donuts then hung out at Powell's bookstore.
I met Jean and Jerry in Beaverton and we went out to dinner at a great Indian restaurant.
I had heard from Horizon that he was also heading to Portland to hang out with his brother for a few days. He was not nearly as far on the trail as I was so had to hitch from near Crater Lake. He needed a place to stay that night and Jean and Jerry were kind enough to let him stay at their home. We met him nearby and headed to the house. It was great to catch up with Horizon and hear all of his stories from the trail. But we were both tired and soon went to sleep.
While Jean and Jerry were at work the next day, Horizon and I hung out then went into Portland for lunch. I ran some errands and came back for dinner.
Jacob arrived on Friday morning and the weekend was filled with hanging out, catching up, visiting Justin and Kyoko's new house, and seeing our friends, James and Maggie. All of it was wonderful and relaxing. And well earned after conquering the Oregon challenge which is to hike the 450 miles of the PCT in 14 days.