When we broke camp on day 101, Rocky Point joked about hiking the 42 miles to Timberline lodge that day. I wasn't in a hurry since I was so far ahead of schedule and didn't think he was serious until he never stopped for a break and I didn't see him all morning. At lunch time, Fox said he was going to try to catch Rocky so I hiked most of the day by myself.
It was mostly forested with gentle hills and I took my time enjoying the views of the lakes I passed.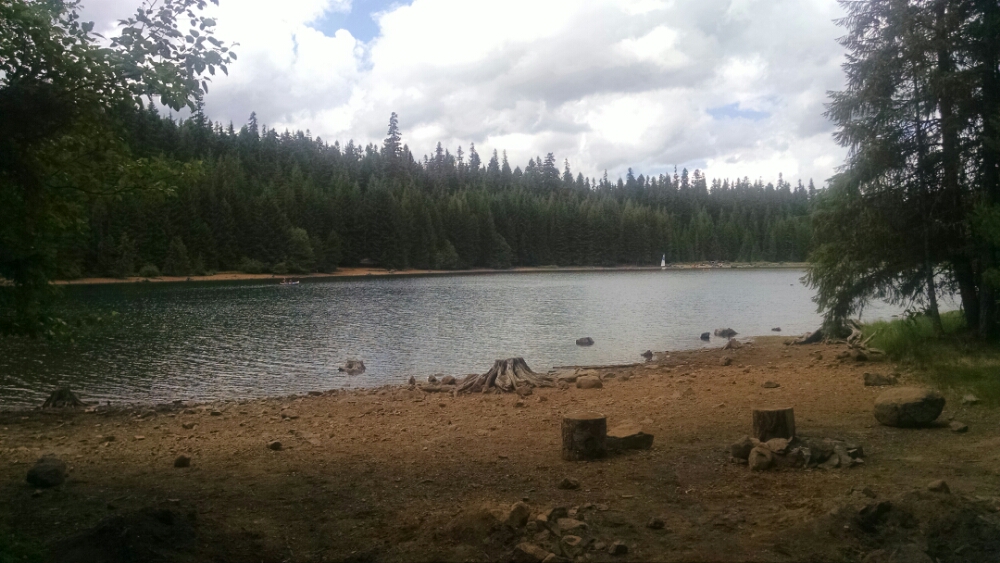 I also got some views of Mt. Hood although there was a lot of fog and clouds.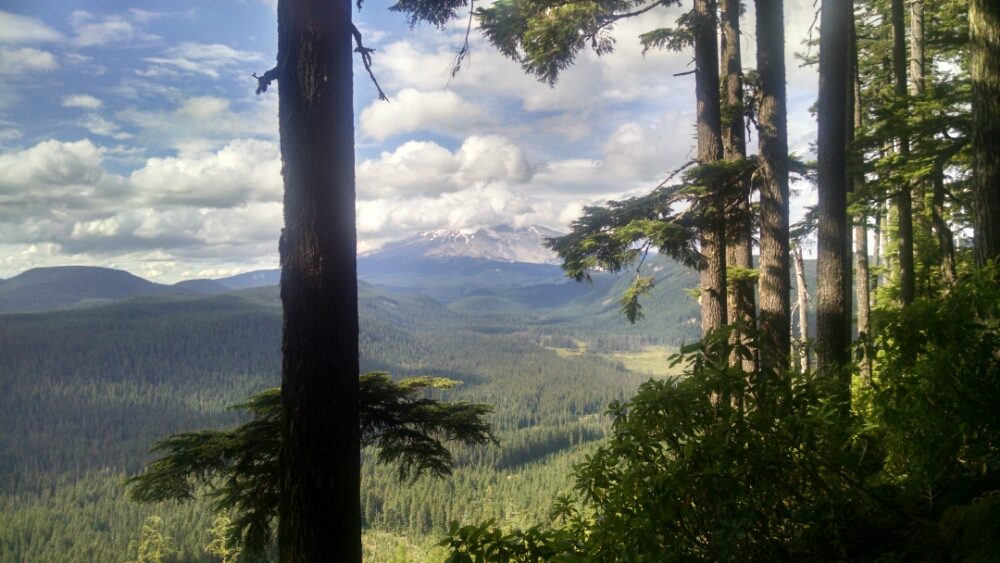 Originally I was only going to hike about 35 miles, but I was running low on water and didn't have enough for that night and the morning so I ended up going all the way to the next stream, making it a 40 mile day.
I didn't see the guys at the campsite there so I guessed they went all the way to the lodge.
There were a lot of people at the campsite and I was awoken early by the sound of someone packing up. Since I was awake I also got going.
I only had two miles to Timberline lodge where I was going to hang out for the day but it was all up hill and through sand which was not fun. Luckily the views made up for it.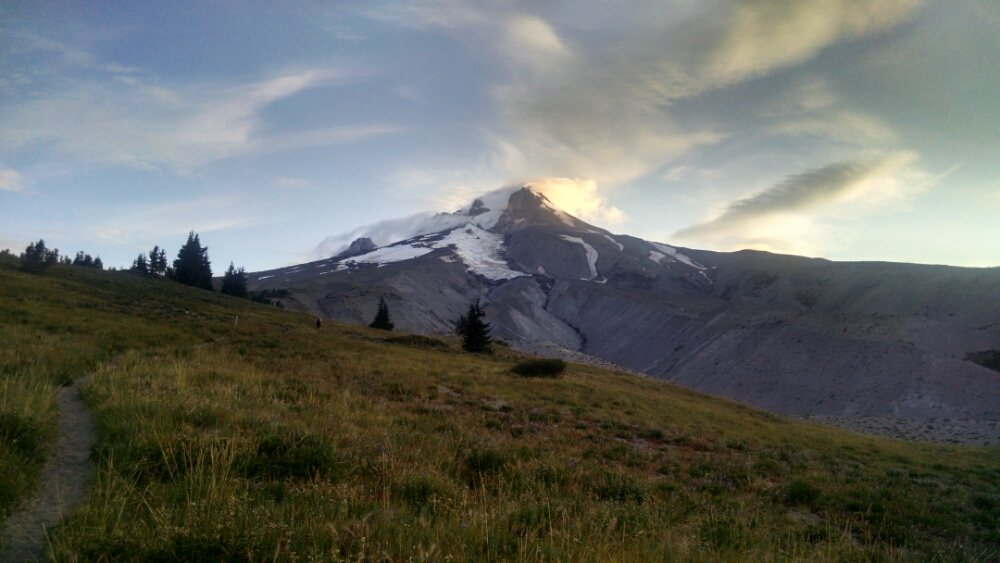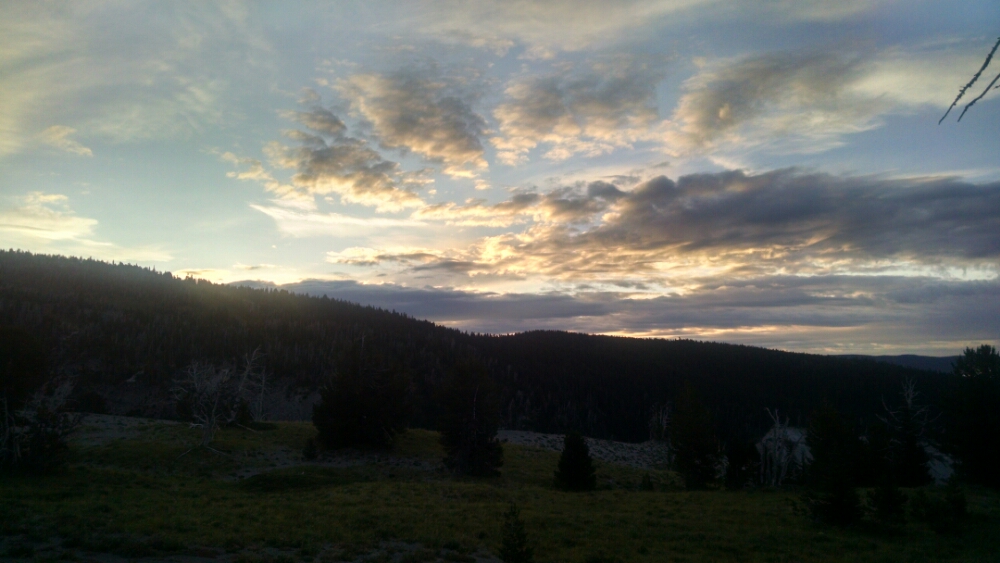 I hung out in the lodge until they started their all you can eat breakfast buffet. I found Fox and Rocky waiting as well and we gorged ourselves together. After breakfast the guys took off and I hung out, trying to slow myself down so I didn't get to Cascade locks too soon; Jacob was flying to Portland on Friday and I only had 50 miles to Cascade locks and it was Monday.
It was nice to relax during the day and enjoy the view.
Around 3 pm I got back on the trail.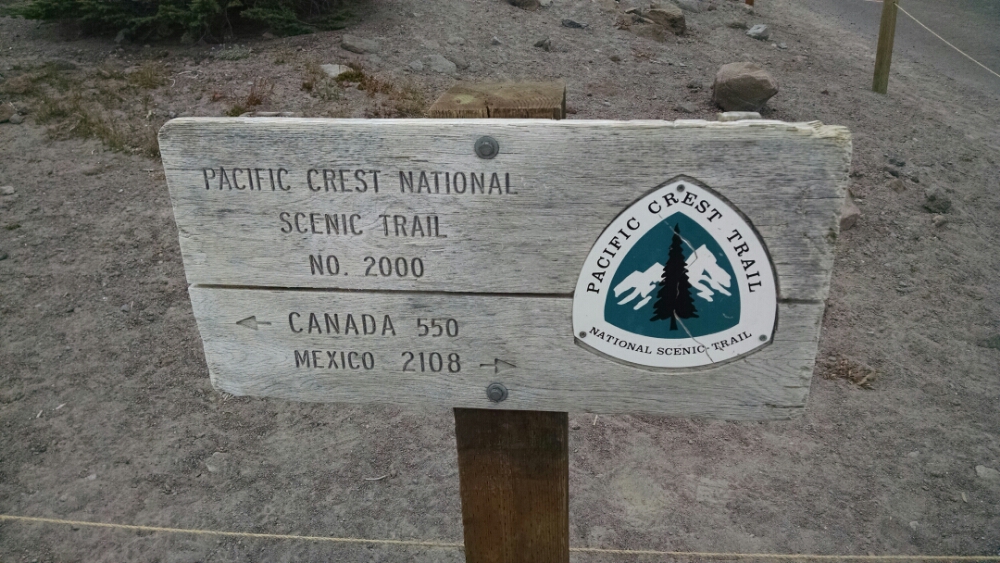 After going over several ridges and crossing a raging river, I took a detour to Ramona Falls.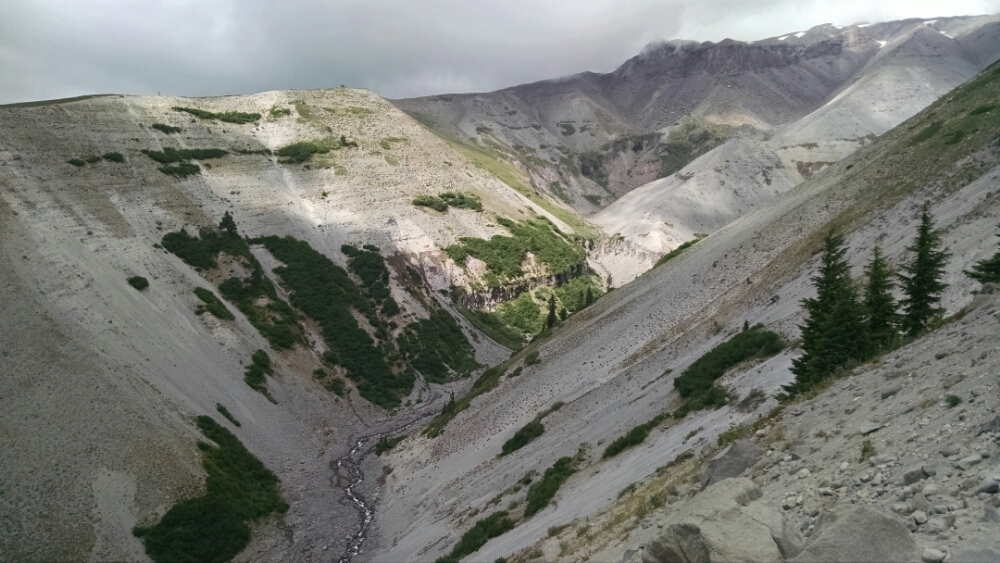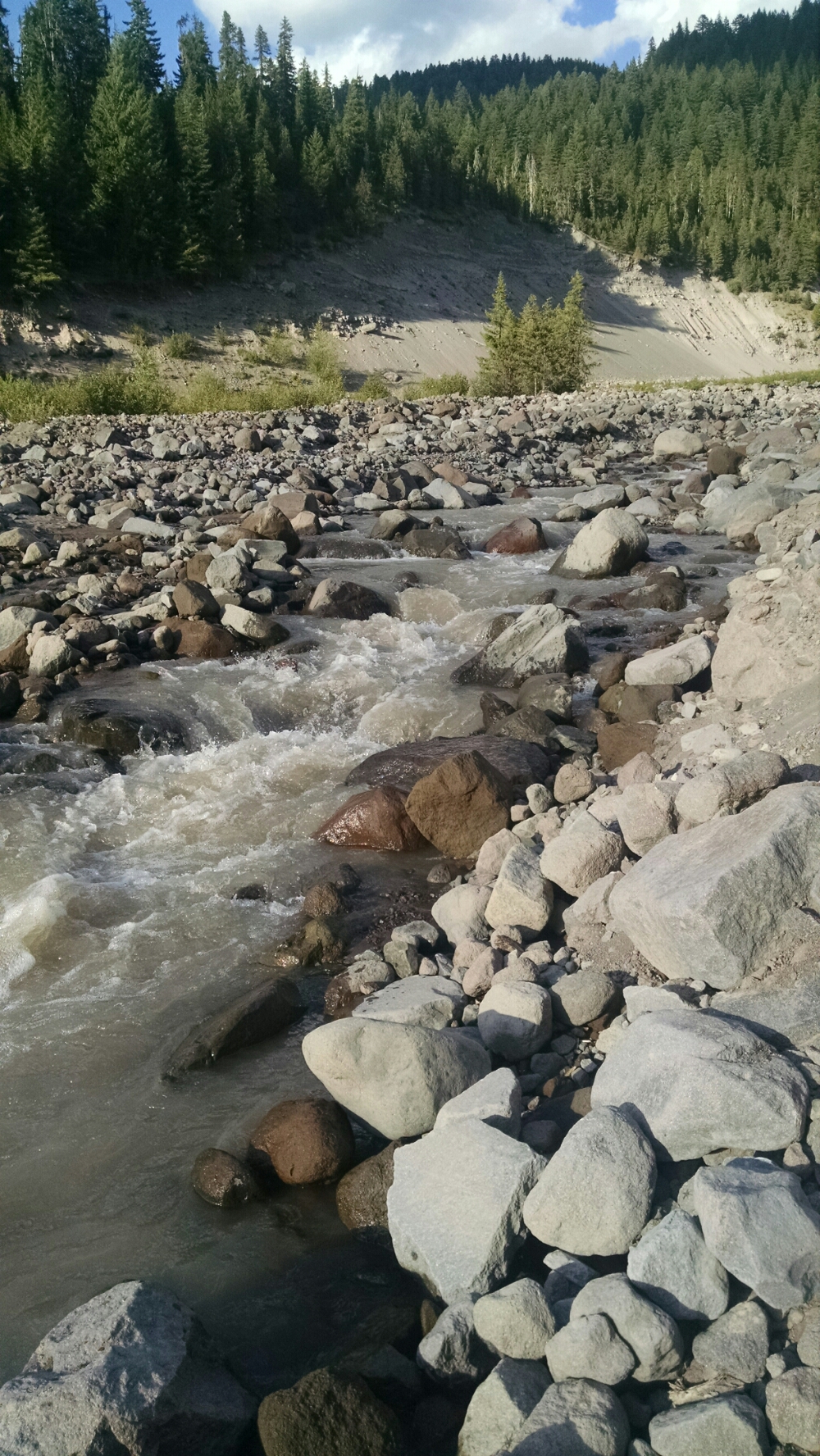 Ramona Falls was stunning and I also enjoyed walking next to a river for several miles.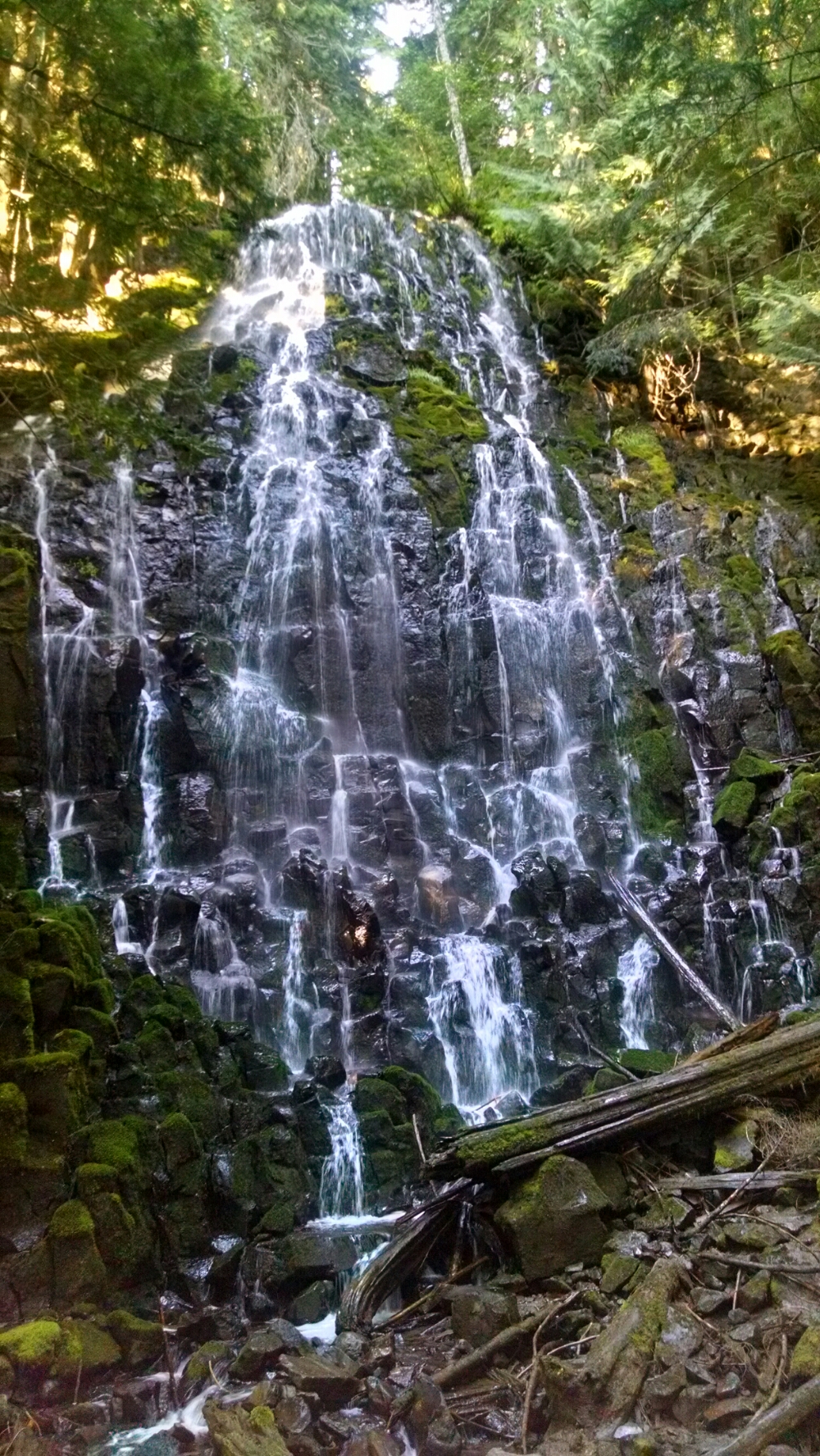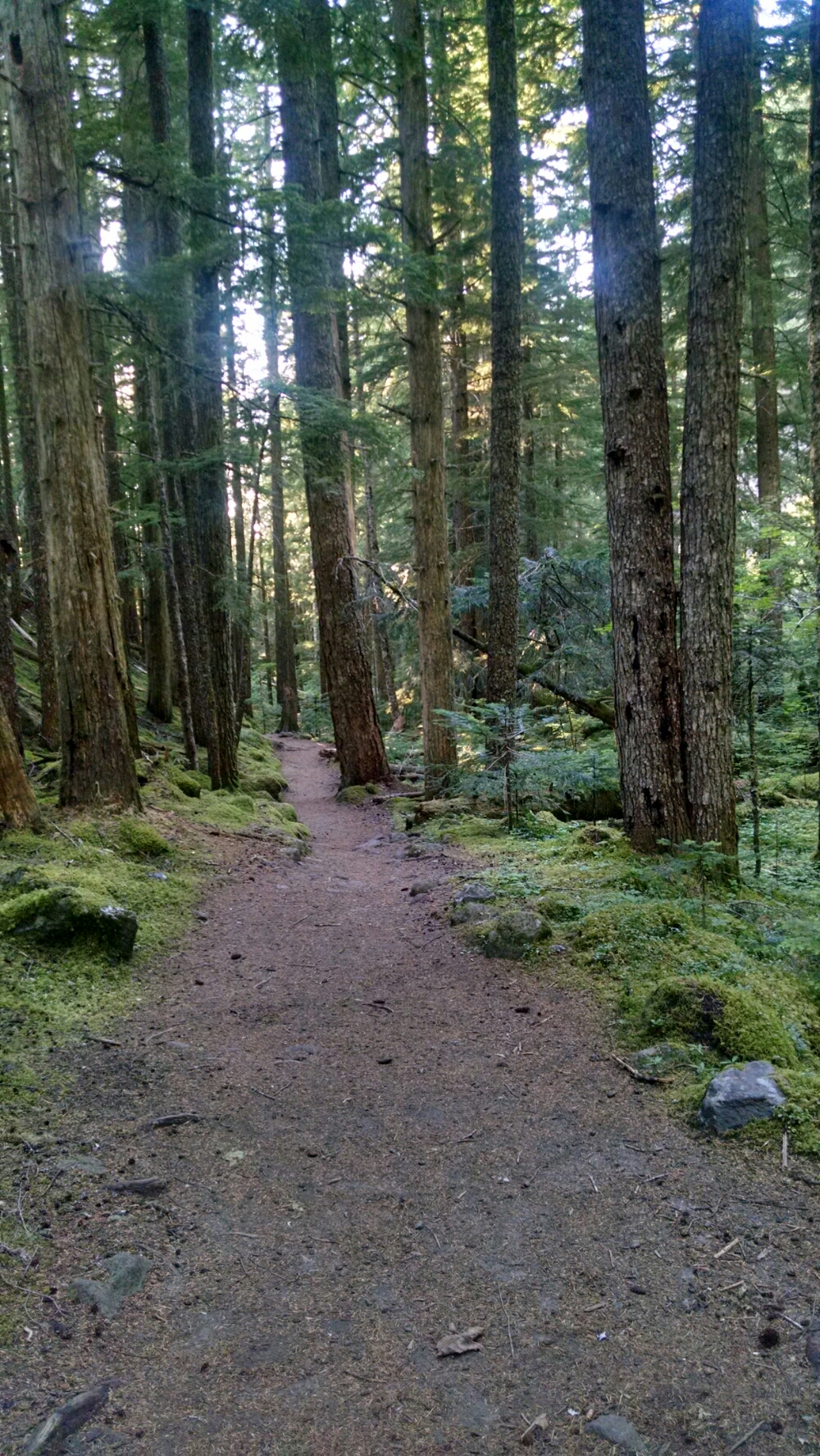 I rejoined the PCT and made camp soon after.