I started off in a thick forest this morning with a few flat miles before I started to climb. Suddenly I came to a saddle and out of the woods. The view stunned me with its beauty.
I had entered the Yakima Indian Reservation and was greeted with scenery I can't describe in words. These pictures do not do it justice, but are the best I've got.
I walked along the ridge in the picture above and looked down into this valley.
Then I got to a pass and looked into the next valley.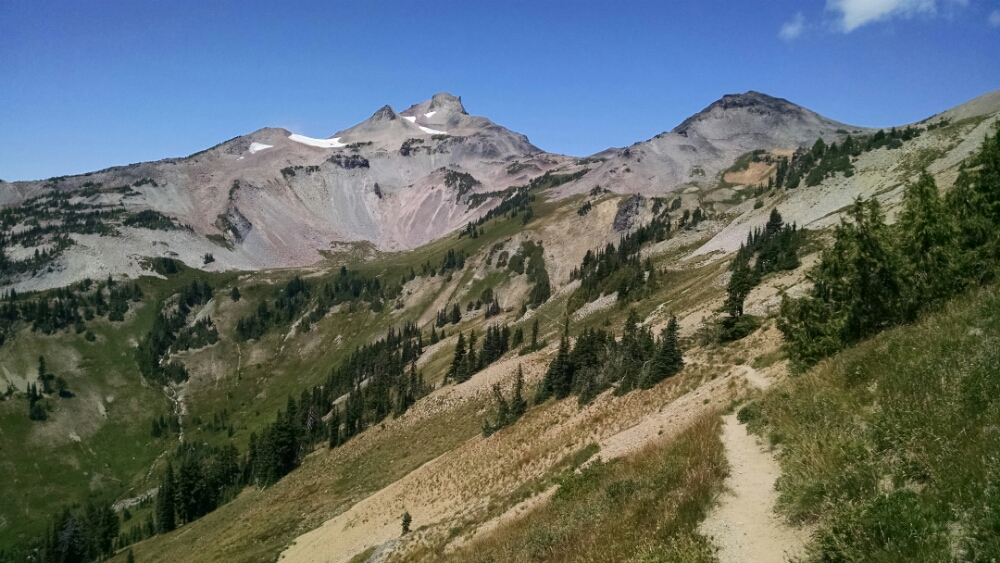 Just when I thought it couldn't get more gorgeous, I entered the Goat Rocks Wilderness and my jaw dropped. (Click on the picture to get a larger, better view.)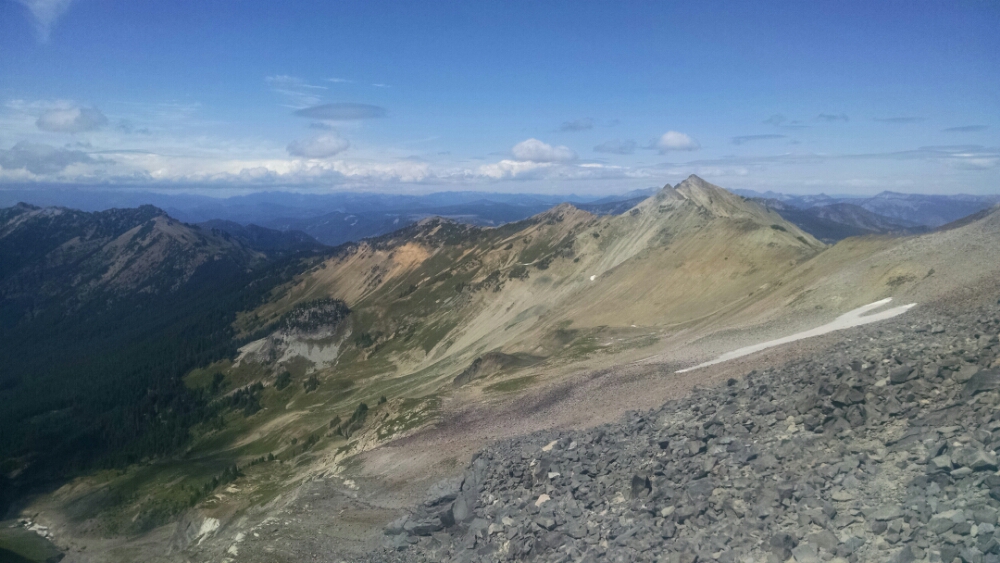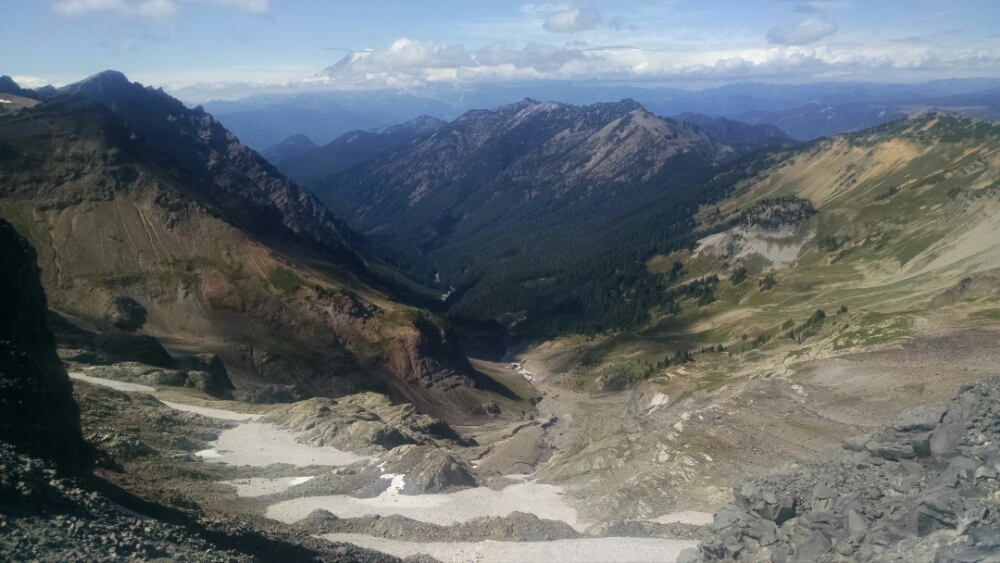 The trail came up a scree slope to a saddle where I took a short break. Then I took a short alternate up Old Snowy Peak and rejoined the PCT on a steep downhill scree field.
I even saw a few mountain goats in the distance, grazing. They only looked like small Dots, but it was nice to see the namesake of the area.
And then it got fun… I got to the part of the trail called the Knife Edge: a two mile section right on the crest of three mountains where the trail is only a few feet wide and there are drops of hundreds of feet on both sides.
The picture below is looking back the way I came.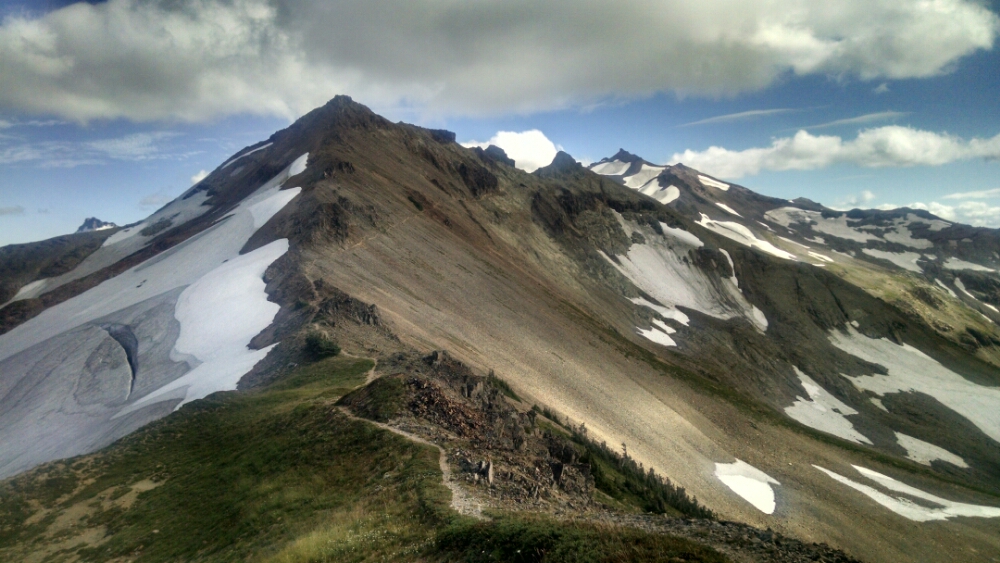 It was very exposed and windy, but some of the most epic footsteps I've taken on the trail yet.
After coming off the Knife Edge, I dropped down very quickly, past several waterfalls and lakes and camped alone at a peaceful site hidden in the trees. It was one of the best days in the last 1,000 miles and I'm really looking forward to more.