The following day I started with a big uphill and Rocky trail. I still had nice views of Mt. Hood and I could see Mt. Adams in the distance.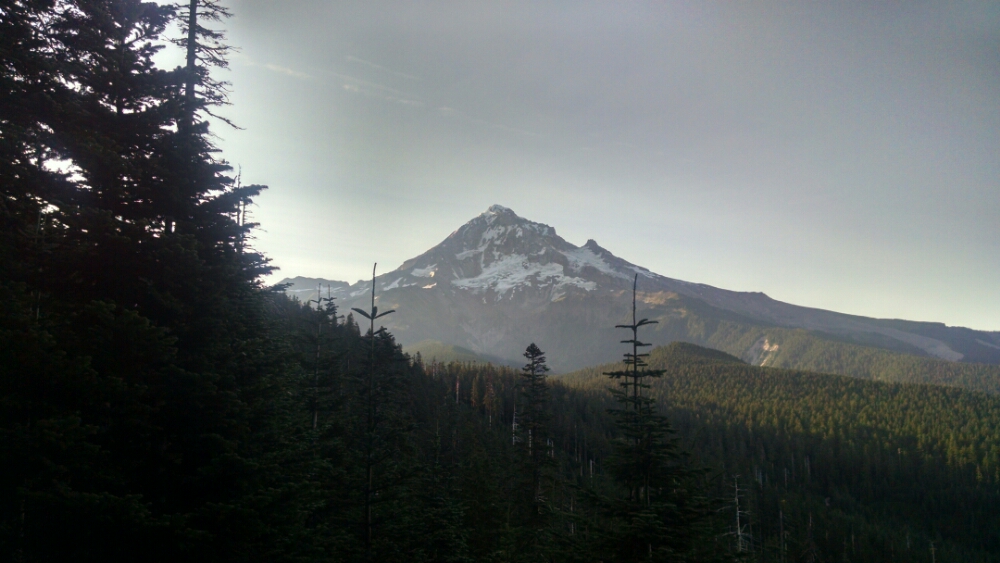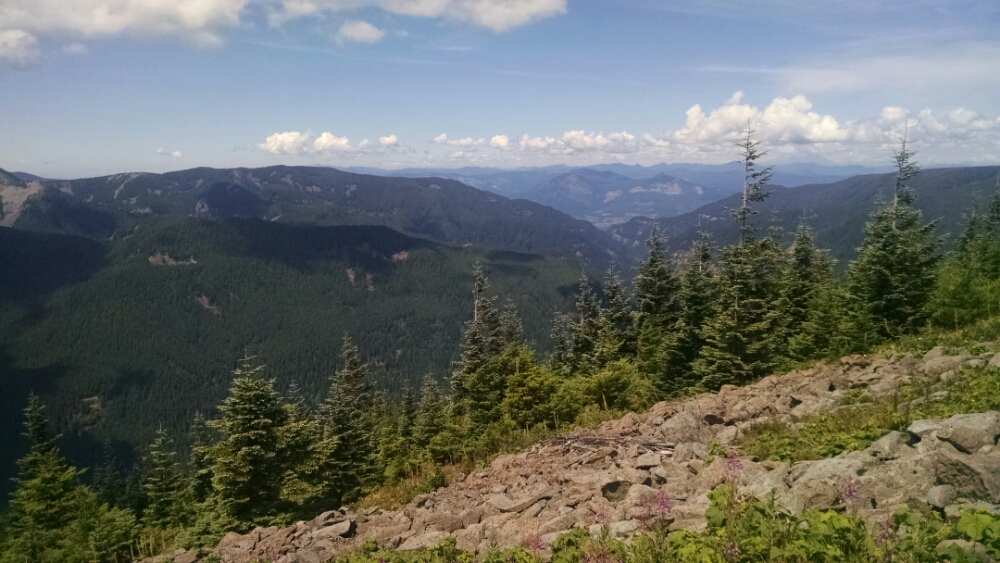 About 15 miles from Cascade locks, I took the Eagle Creek alternate which bypasses 16.5 miles of PCT and deposits you just outside of town. I had heard the alternate was prettier than the trail and I am so glad I took it.
After a very steep descent on a connector trail, I got to the Eagle Creek trail. I passed gorgeous waterfalls and pools, spent an hour hanging out by a river, soaking my feet, and meandered slowly taking in the views.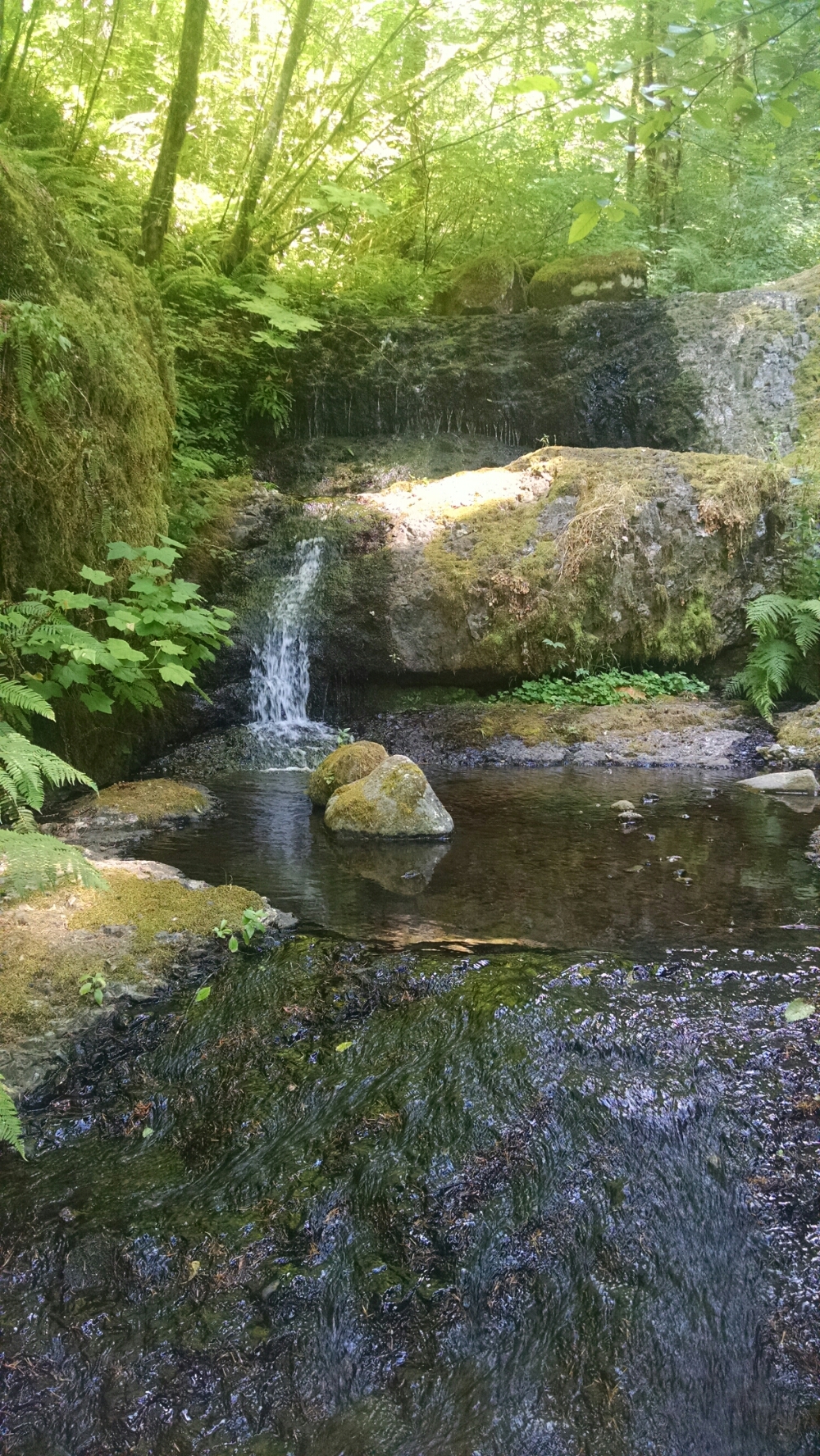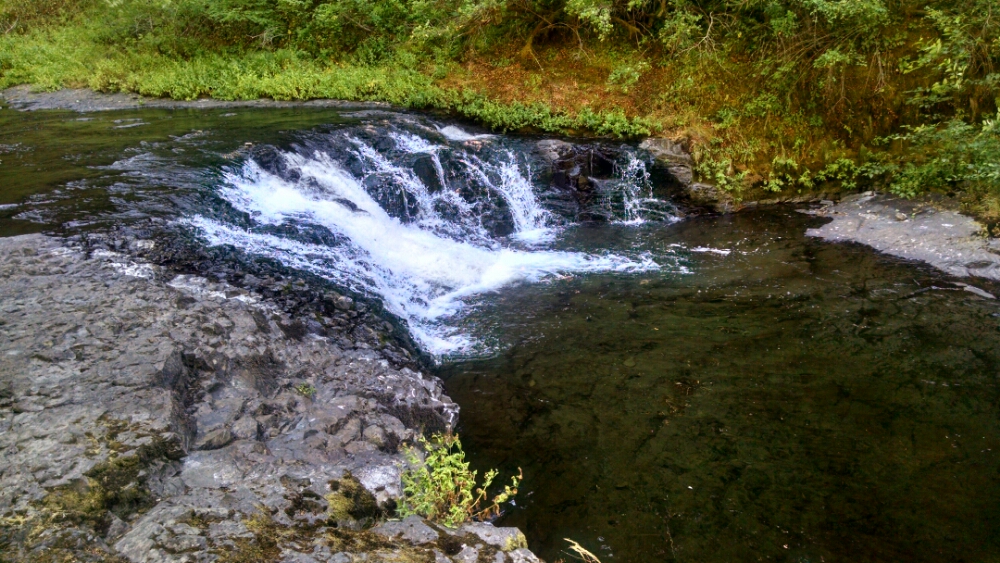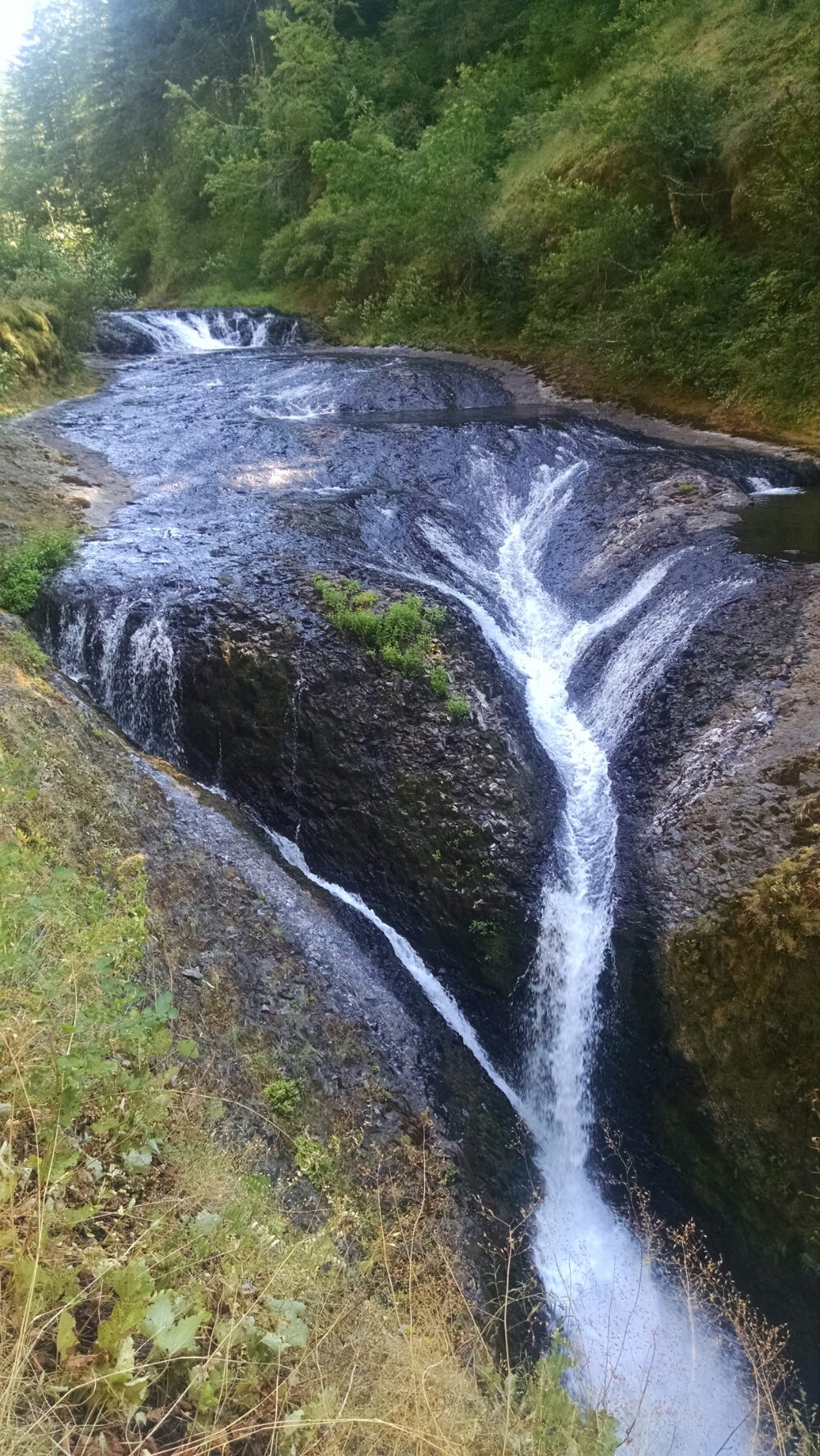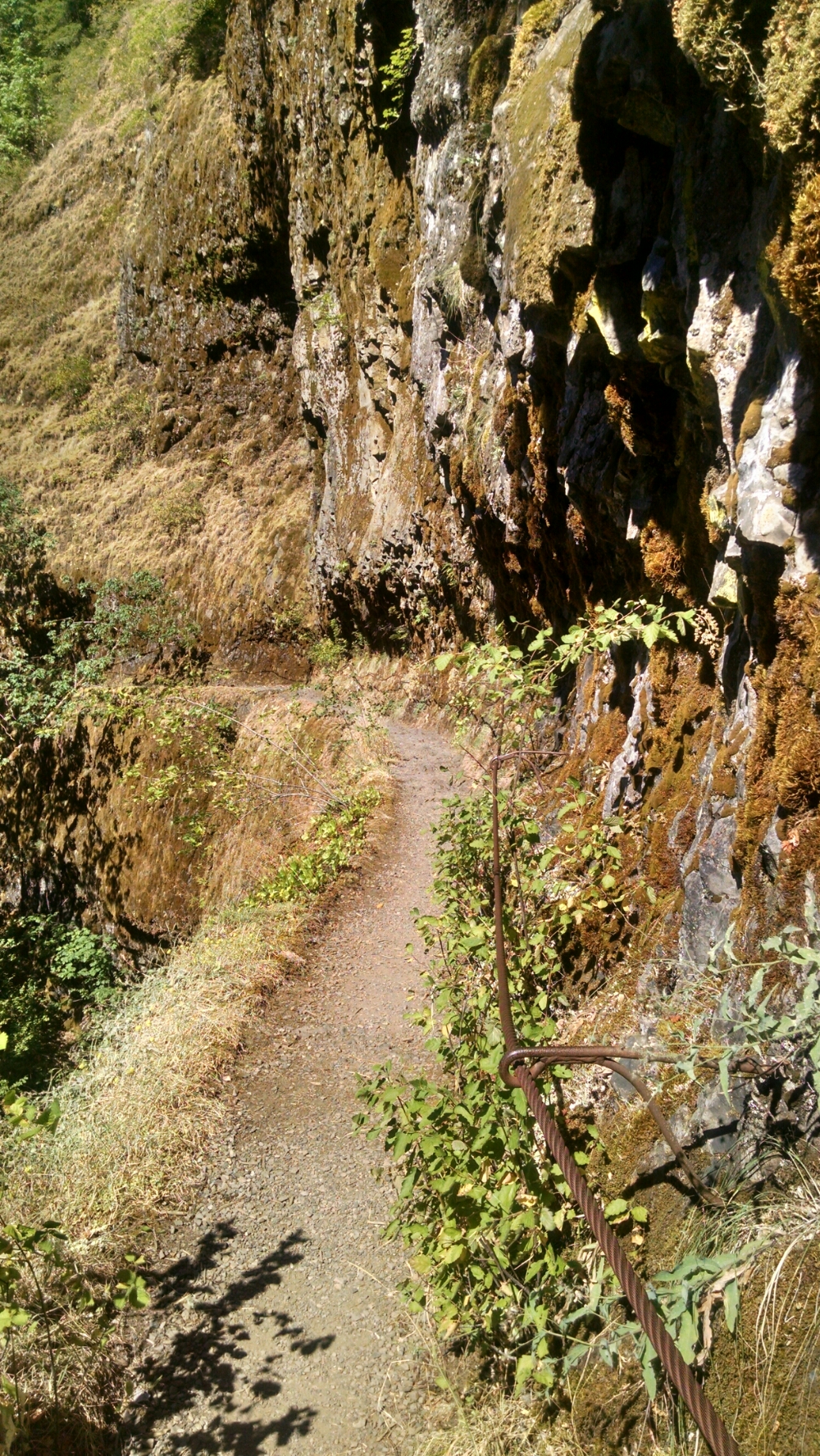 Just when I thought it couldn't get better, I got to Tunnel Falls, and walked behind a waterfall!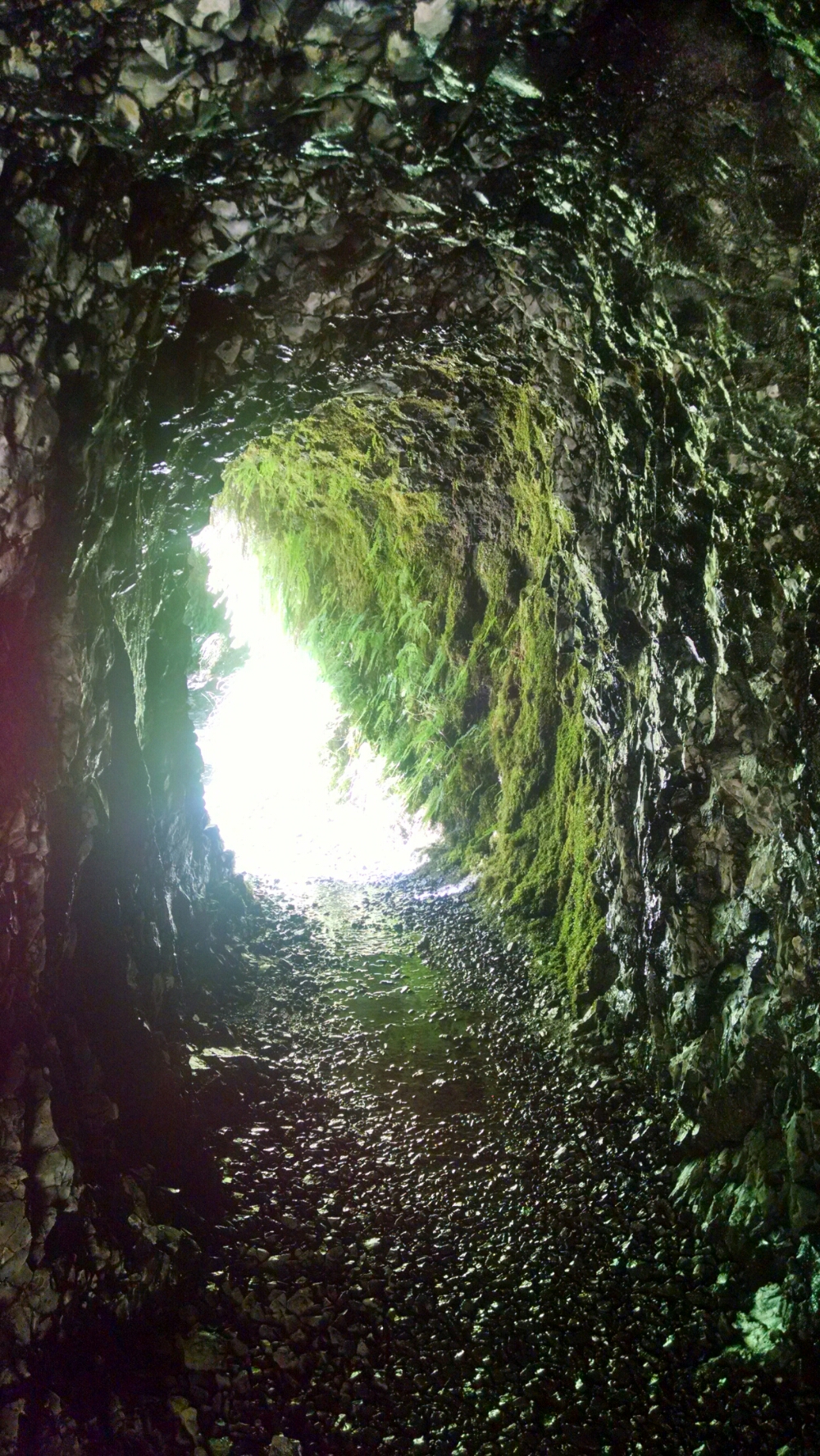 Then I walked along the top of a deep gorge and was reminded of the forces of nature.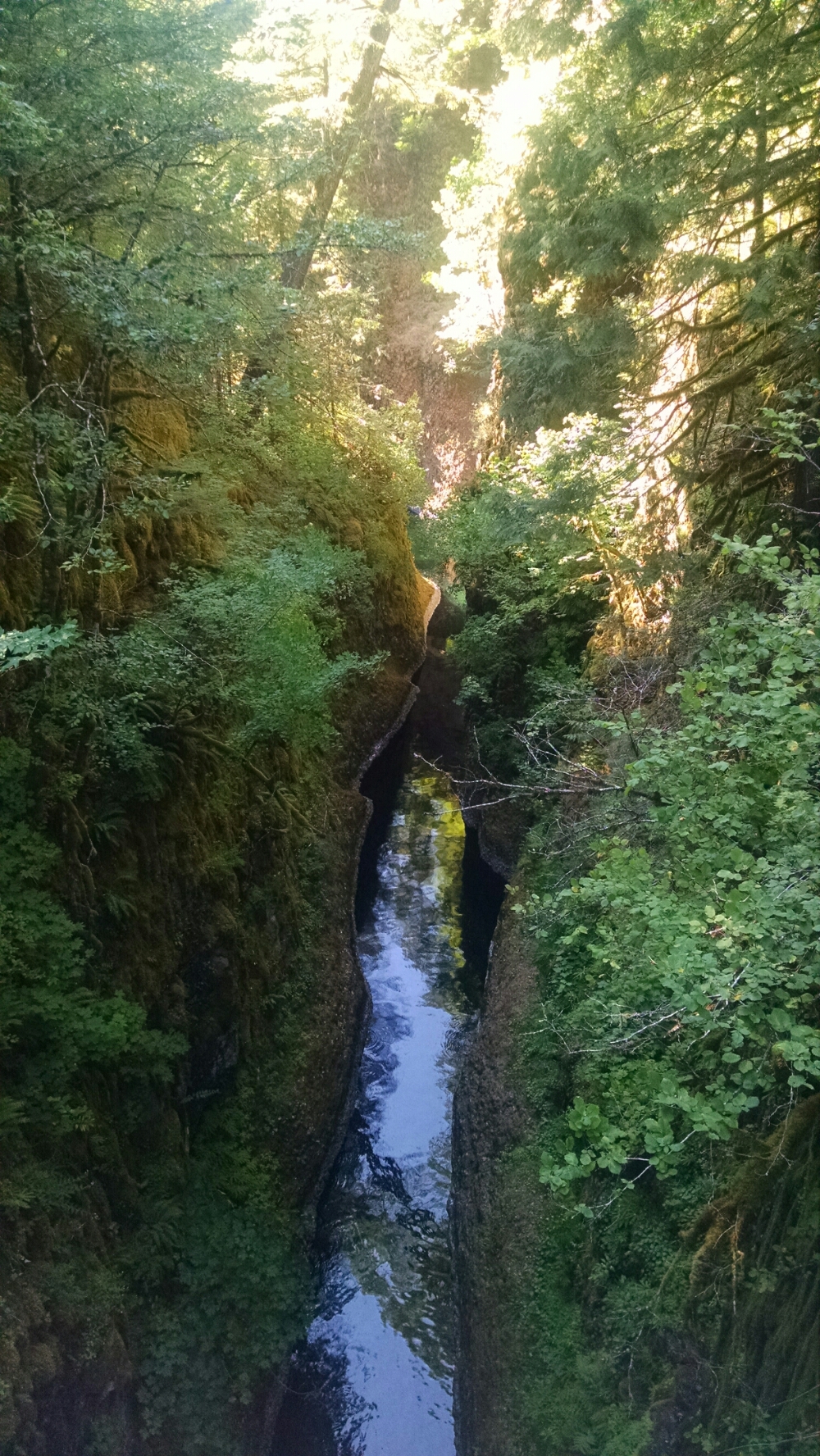 I had planned on camping about five miles from Cascade locks, but then I discovered that camping wasn't allowed in that part of the trail! I ended up hiking all the way into town that evening and got to the grocery store just before they closed.
I was at the lowest elevation of the entire trail: 180 feet above sea level and the Bridge of the Gods on the Columbia River stood before me.